Here's the Secret to Creative Problem-Solving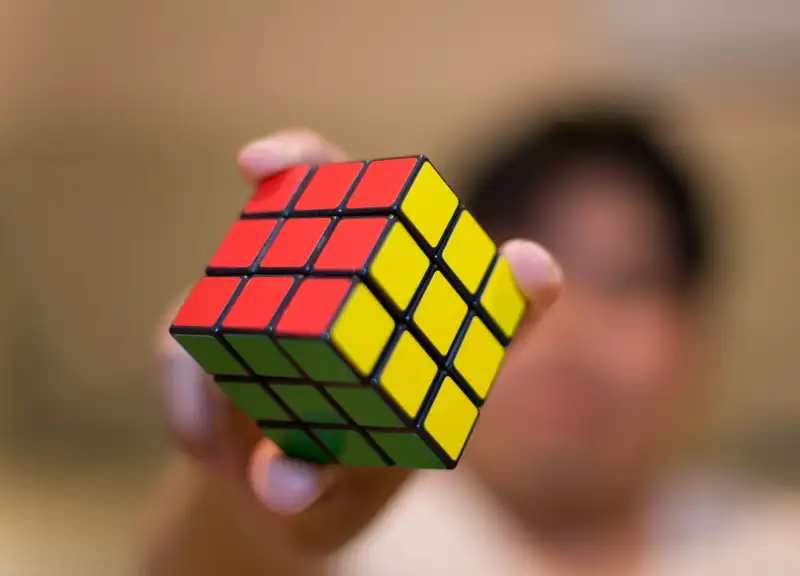 When you're presented with a particularly thorny challenge at work, "think outside the box" is a common piece of advice. But figuring out how to do that can be nearly as tough as figuring out the answer you're seeking in the first place. Now, science offers a solution to help anyone tap into their creative thought process to solve problems.
"Having individuals think back on a recent experience in a very detailed way, reflecting on the people, setting, and actions of the experience," is the key to unlocking creative problem solving, says Kevin Madore, a psychology Ph.D candidate at Harvard University and the lead author of a new study in Psychological Science that looks at how "episodic memory," as the researchers call it, contributes to a person's creative problem-solving ability.
In a series of experiments, subjects watched a short video and then were interviewed with the purpose of getting them to remember as many small details about the video as they possibly could. Those subjects did a better job than a control group in the second part of the experiment, in which they were told to think of unusual uses for common household objects like newspaper or a bedsheet.
Madore calls the process of mentally re-creating a scene or an activity "event building." It's a process that's similar to coming up with a creative solution to a problem, because in both cases, you need to fill in lots of details, and get them in the proper place and the right order.
"Priming individuals to be in [that] specific frame of mind... seems to assist them on creativity tasks that also may rely on event building," Madore says.
Although the study's experiments took place in a lab setting, Madore says it's possible to train yourself to practice episodic memory in order to unlock your hidden creativity.
Treat your brain like a recording device, taking down even the most minute details.
Be as specific as you can in your recollection, Madore advises. "What color hair did the people have? What was the layout of the main setting? What order were the actions performed in? How were the actions performed? Thinking on a microscopic level and using focused mental imagery… can be helpful," he says.
Doing this puts you in a detail-oriented frame of mind, which means that small elements that might have escaped your notice—and could be the key to a creative solution to your particular problem—capture your attention and become accessible to you.
It doesn't matter what kind of memory you think about, as long as it's one you can recall in vivid detail. "It seems that any sort of recollection or memory that people can think about in great detail should be helpful," Madore says.
Read next: 6 Ways to Use Social Media to Advance Your Career