Credible Personal Loans Review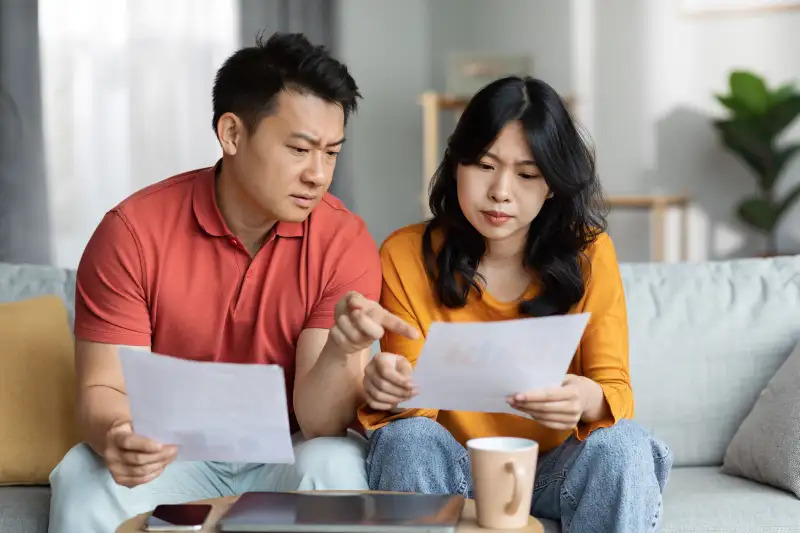 When financial responsibilities pile up, sometimes the best way to deal with them is to take out a personal loan. If you're on the hunt for the right online lenders, you've likely come across Credible. Credible is a loan marketplace that allows you to compare rates and terms of different lenders so you can find the best personal loan for your situation.
This article will analyze the various aspects of Credible personal loans, discussing the pros and cons to help you determine if it's the right option for your financial needs.
Best Marketplace
Credible enables you to compare quotes from 17 lenders (including SoFi, PenFed, and Lightstream) quickly and easily, with just a soft credit pull.
Credible Personal Loans Pros and Cons
Pros
Preapproval won't affect your credit score
Free to get matched with multiple loan options
Cons
Is a marketplace and not a direct personal loan lender
Actual approval requirements depend on the lender
Pros explained
Free to get matched with multiple loan options
Credible offers a free service that matches you with loan options from a variety of lending partners, saving you the hassle of applying for preapprovals multiple times and personally vetting all the lenders.
What's more, Credible states that it only receives payment from the lender if you take out a loan through the website. In other words, Credible doesn't make money by selling your data to lenders. Many other marketplaces do, which can lead to unwanted solicitation from lenders.
Preapproval won't affect your credit score
During the preapproval process, Credible performs a soft credit check, ensuring that your credit score remains unaffected while you explore and compare loan options on its platform. A hard credit check will happen only when you officially apply for a loan.
If you're concerned about your credit score and whether you're considered a qualified borrower, know that online loans for bad credit are still possible, though loan amounts may vary. Excellent credit on a soft credit inquiry will show the lowest rates, resulting in the lowest monthly payment.
Cons explained
Is a marketplace and not a direct personal loan lender
Credible is not a direct lender but rather a marketplace that connects you with various lending partners. As a result, once you decide on a loan, you'll be dealing directly with the lender, not Credible. Using a marketplace provides you with a good overview of loan options, but you're limited to lenders partnered with Credible.
Actual approval requirements depend on the lender
Credible only provides preapprovals, not guaranteed loan approvals. While preapproval gives you an idea of the loan terms you might qualify for, you'll still need to complete the lender's application process to secure the loan, and meet their requirements.
Credible Personal Loan Offerings
Credible provides a platform that connects borrowers with various partner lenders, offering a wide range of loan options to suit different financial needs. Depending on your goals for a personal loan, searching within the appropriate category may turn up better options. Loans can range from $600 to $100,000 with repayment terms of one to seven years.
Unlike other lending marketplaces, Credible interest rates come with a Best Rate Guarantee, which will pay a user $200 if the person finds a better personal loan rate according to the terms of the offer. To qualify, a user has to submit the better rate offer within ten days of prequalifying on Credible with the same information. The user then has seven days to confirm with Credible that they closed the loan.
Debt consolidation
Debt consolidation is one of the primary reasons people seek personal loans. With personal loans found through Credible, loan refinance options can help you consolidate your debt by offering a single, lower-interest loan to pay off multiple high-interest debts like credit cards. This can simplify your monthly payments, reduce your interest costs and potentially help you become debt-free faster.
Credit card refinancing
Credit card refinancing, which entails negotiating a lower interest rate or new repayment terms, is another popular reason for seeking personal loans. Credible can connect you with loan options specifically tailored for credit card refinancing. By refinancing your current credit card debt, you can either lower your monthly payments or get more time to pay off what you owe.
Auto loans
Credible's lending partners offer auto loans for new and used vehicles, giving you the flexibility to finance your next car purchase. Whether you're buying from a dealership or a private seller, Credible can help you find the right auto loan to suit your needs.
Bad credit auto loans
Having less-than-perfect credit shouldn't stop you from getting behind the wheel. Credible works with lenders who offer bad credit auto loans, providing options for borrowers with lower credit scores. While these loans may come with higher interest rates, they can still help you secure the necessary financing for a vehicle purchase.
If you have a low credit score, you may want to consider the best personal loans for bad credit or, for other types of loans, the best bad credit loans.
Home improvement loans
You can also use Credible to find personal loans for home improvement projects. Whether you're looking to renovate, make upgrades or complete necessary repairs, a home improvement loan through Credible can provide the funds you need without tapping into your home equity. This can be an excellent solution for homeowners looking to invest in their property and improve their living space.
Credible Personal Loans Pricing
Credible does not charge any fees for using its platform to find and compare loan options. However, the interest rates of personal loans, origination fees and other charges will vary depending on your chosen lender.
Prequalified rates may also change after you directly apply with a partner lender and give a more detailed account of your financial picture. It's crucial to review and compare each loan offer and their rates carefully, to ensure you're getting the best deal for your financial needs.
Credible Financial Stability
Although Credible is not a direct lender, it is a well-established company with a strong reputation. Credible partners with 17 respected and financially stable lending institutions to provide borrowers access to a wide range of loan options. By offering a diverse selection of lenders, Credible ensures borrowers can find loan solutions that align with their unique financial situations.
Credible Personal Loans accessibility
Availability
Credible is available to borrowers across the United States, offering an extensive network of lending partners to help you find the right loan for your needs. This wide reach ensures that you can access a diverse range of loan options, regardless of your location.
Contact Information
Credible provides customer support six days a week through the following contact methods:
Email: support@credible.com
Phone: 866-540-6005, Monday to Thursday from 9 a.m. to 9 p.m. ET, Friday from 9 a.m. to 7 p.m. ET and Saturday from 10 a.m. to 6 p.m. ET
Live chat, which is available on Credible's website
User experience
Credible's website is designed with user-friendliness in mind. Navigating the platform is simple, making it easy to compare loan offers, submit the necessary documentation and track your loan application status.
For users wanting to learn more about loans and personal finance, Credible's blog and FAQs discuss many subjects relevant to potential borrowers. Credible also posts its methodology for how it rates lenders.
Credible Customer satisfaction
Overall, Credible's customer reviews are generally mixed. Credible has a 1.27-star rating from the Better Business Bureau (BBB), and an A+ rating, which means the company has an excellent track record of responding to and resolving customer complaints.
We did find that customers praise its user-friendly platform, variety of loan options and responsive customer support. Negative reviews mentioned denied loan applications despite reviewers meeting income and credit sore requirements. Others pointed out lags in communication with customer service. The company also responds to each negative review by offering the unsatisfied user an explanation or a chance to resolve the matter.
Credible personal loans FAQ
Is Credible legit?
Yes, Credible is a legitimate company founded in 2012. Credible initially began as a marketplace for student loan refinancing. Credible's lending marketplace has been in operation since 2014 and has an A+ rating from the Better Business Bureau. It works with a network of reputable lenders to connect users with loan options tailored to their needs.
Is Credible safe?
Giving out sensitive personal data like your Social Security number when applying for loans can be nerve-wracking. Credible employs strong security measures, including encryption, to protect user data. It is also transparent about the fact that it doesn't sell a user's information, which adds to the platform's overall safety and trustworthiness. Users of Credible's finance operations can rest assured that their data is in safe hands.
What credit score do I need for Credible?
There is no specific requirement for Credible's credit score minimum, as it depends on the individual lending partners' criteria. Credible works with lenders catering to a wide range of credit scores, so even if you have a lower credit score, you may still be able to find loan options through the platform. As a general rule for loans, a higher credit score results in more favorable loan terms since a lower score means a lender is taking on more risk.
Is Credible good for personal loans?
Credible is an excellent resource for finding and comparing personal loans thanks to its 17 lending partners and user-friendly platform. However, as Credible is a marketplace and not a direct lender, your experience may vary depending on the lender you ultimately choose. The choice of lenders is also limited to the businesses Credible partners with.
Users should also be aware that Credible interest rates may fluctuate over time due to economic factors outside of Credible's control. Some unfavorable reviews on Trustpilot reference rates changing between prequalification and completion of the loan, which is likely out of Credible's control.
Credible loans serve more than just personal needs. Its website also offers mortgage, student loan and insurance marketplaces, with each section including links to articles pertinent to the category.
How we evaluated Credible personal loans
To provide a comprehensive review of Credible personal loans, we considered factors such as the types of personal loans available through the platform, interest rates and fees associated with choosing a lender, ease of use and financial stability. We also examined user reviews and experiences on Trustpilot to gain insight into the overall customer experience.
Summary of Money's Credible personal loans review
Searching for the right personal loan doesn't have to be an ordeal. Using a marketplace is a great way to get an overview of the types of loan terms for which you can qualify. Credible Personal Loans is a convenient and reliable platform for comparing loan options from a wide range of reputable lenders. With no prepayment penalties, free matching services and the ability to get preapproved for multiple loans at once, it's an excellent choice for borrowers looking for flexibility and control over their personal loan search.
However, keep in mind that Credible is a marketplace and not a direct lender, which means your experience will depend on the lending partner you choose. The more you understand about how the loan process works, as well as Credible's responsibilities within that process, the better the experience you'll have.