These Credit Cards Will Hit You With the Most Fees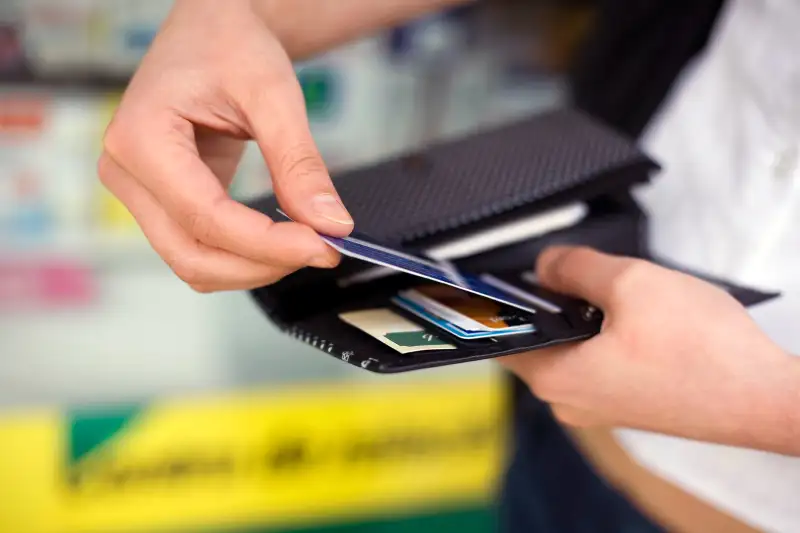 Credit cards are powerful tools. There are products that let you earn a free flight; collect cash back on all purchases at a time when interest rates rest at next to nothing; or finance a big expense with a lengthy 0% APR introductory period.
But the advantages credit cards offer come at a price—in some cases, an abundance of fees. That's why consumers need to be vigilant when it comes to selecting the credit card that's right for their spending needs and behaviors.
That means steering clear of cards like First Premier Bank Credit Card and its Secured MasterCard, which have the potential to ding consumers for 12 separate fees, according to a CreditCards.com survey released today, based on the 100 credit cards used to calculate the site's Weekly Rate Report. First Premier Bank Credit Card even charges you 25% of whatever increase you receive on your credit limit. Only one product in the survey was completely fee free: PenFed Promise Visa.
"This drives home just how much difference there can be between cards," says CreditCards.com senior analyst Matt Schulz. "Banks make tons of money off fees, and the vast majority of them can be avoided by shopping around and setting up automatic payments to ensure that you don't miss a payment."
Credit card penalties generally fall into two categories: fees based on your actions and fees imposed by the card, such as annual or foreign transaction fees.
Almost all cards penalize you for behavioral mistakes. For instance, CreditCards.com found that all but one card assess a late fee, usually $35. More than eight in 10 will hit you for another $35 for returned payments, i.e. a bounced check. And all but two of the cards charged consumers a cash advance fee, which runs the greater of 5% of the advance or $10.
You can avoid late fees by paying your bill on time. Try setting up auto-payment on your credit card's website if you're bad with dates. Just because you've erred in the past doesn't mean that you're without recourse. In an earlier poll, CreditCards.com found that 86% of those who asked to have a late payment waived were successful in avoiding the fee. The problem is that only 28% of folks requested extra latitude. As more banks adopt instant messaging on their sites, cardholders shouldn't be shy to ask for a fee to be canceled if they slip up once in a blue moon.
While you can eliminate a number of fees by staying on top of your finances, you'll need to do some smart shopping to avoid others. Annual fees are relatively easy to shed: only 25% of cards have them, and 10% waive the fee the first year. (In some cases an annual fee is acceptable if the rewards are rich enough.) Nine of 10 cards that allow balance transfers charge a fee (the greater of either $5 or 3% of each transfer), but some, like Money Best Credit Card Chase Slate, won't charge you anything. (You'll need to make your transfer within two months of opening your Slate account to avoid the fee.)
Check out Money's Credit Card Matchmaker to find a card that best fits your borrowing profile.