5 Credit Card Myths You Shouldn't Believe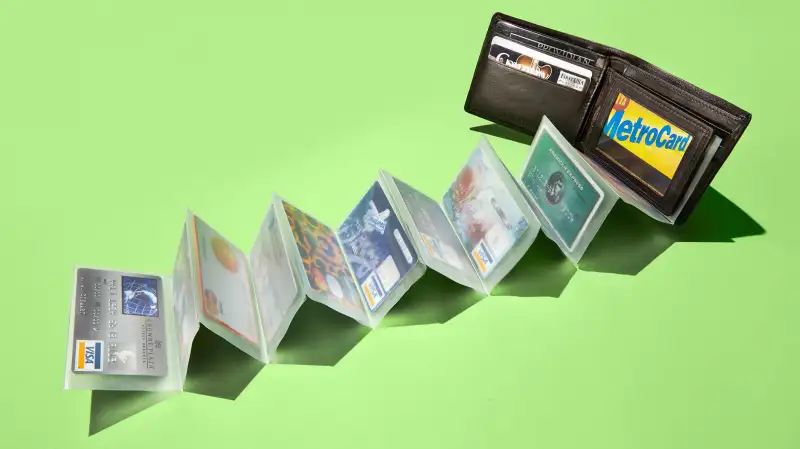 Credit cards are one of those things that people think they know, but don't actually understand. And if you've got a blind spot, you might be making some expensive mistakes.
A surprising number of Americans struggle with basic credit card concepts, a NerdWallet survey released Tuesday finds. On issues ranging from credit scores to revolving debt to rewards cards, many borrowers displayed an incomplete and often inaccurate picture of how credit works.
Here are five credit-related misconceptions plaguing the public, plus the truth (and what to do with the information).
Myth 1: Getting Rid of Old Cards Helps Your Credit Score
Borrowers were particularly ill-informed when it came to how the cards in their wallets affect their credit scores. Almost 80%, for instance, didn't realize that closing an older credit card could potentially harm your score.
This mistake may stem from an abundance of caution -- if you've paid off a card's balance, say, and want to remove future temptation.
Closing a credit account can harm your score in two ways, however. You're reducing the amount of credit available to you, and thus -- assuming you don't change your spending -- increasing the share of available credit you use. (This is your so-called credit utilization ratio, which influences 30% of your FICO score.) At the same time, you are decreasing the average age of your accounts; the length of your credit history determines 15% of your score.
Rather than closing an old card, keep it active by charging a small recurring monthly payment on it -- and pay it off monthly.
Myth 2: The Number of Cards You Have Affects Your Score
Perhaps one reason people are inclined to close old cards is that more than 90% of respondents think the number of cards you own impacts your credit score.
In truth, it doesn't -- or at least, not much. You will suffer a temporary dip in your score when you apply for a new card, but owning 10 isn't necessarily worse than owning one. Some credit card aficionados employ dozens of cards and maintain an excellent FICO score.
How many should you have? NerdWallet recommends two, in case one gets lost or isn't accepted at a particular retailer. If you're a brand-new credit card user, though, each card application will carry a greater impact, so space those out by six months or so. And everyone should avoid piling up tons of cards with high annual fees.
Myth 3: Carrying a Balance Is Good for Your Score
A majority of borrowers (54%) are under the impression that carrying a monthly debt burden improves their credit score.
This is just plain wrong. Carrying a balance will simply cost you money. Pay your cards off each month.
Myth 4: Credit Card Interest Accrues Immediately After Purchase
Asked when credit card purchases started accruing interest, 55% didn't know the answer -- and more than half of those said they thought interest starts accruing immediately after the transaction. (Perhaps this is why some borrowers prefer debit to credit.)
The truth is that interest only begins accruing the day after your payment is due. Once again, the best advice is simply to pay off your balance each month.
Myth 5: You Should Never Pay an Annual Fee
About 27% of the survey's respondents said that it never makes sense to pay an annual fee for a credit card, while 14% said it only makes sense if the fee is waived for a year -- and another quarter said they just weren't sure about them.
What's more accurate, however, is that you should never pay an annual fee without making sure the rewards you would get from the card outweigh the yearly cost. And many spenders are leaving hundreds, if not thousands, of dollars on the table.
Take the American Express Blue Cash Preferred, one of Money's Best Credit Cards picks. The cash-back card comes with a $75 annual fee -- but cardholders earn $150 after spending $1,000 in the first 90 days, and can get 6% back on groceries up to $6,000 per year -- another $360 in rewards. That's much more cash back than you could get receive from the best no-fee cash-back card.
Rather than ruling out annual fees altogether, the smarter move is to evaluate your spending and decide whether the rewards will be worth the cost.