This Presidential Candidate's Supporters Have the Worst Credit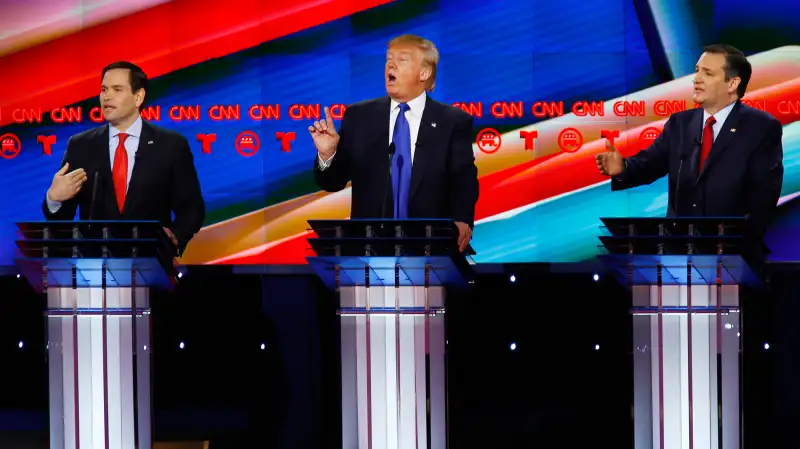 While Americans tend to be most concerned about the economy, some voters should be particularly worried about their own pocketbooks.
In particular, supporters of Ted Cruz were the worst at dealing with credit, compared with other candidates' would-be voters, according to a recent (and admittedly unscientific) survey by Credit Sesame of its users. Among fans of the five leading presidential candidates -- Cruz, Clinton, Rubio, Sanders, and Trump -- those who want Cruz to be the nation's next president have the lowest average credit score, highest utilization ratio, and the highest balance.
"Ted Cruz's supporters scored the lowest," says Credit Sesame's chief operating officer Jesse Levey.
Of course, this poll should be taken with a Texas-sized grain of salt. Credit Sesame only polled its own members -- a group who have chosen to use the site to monitor and (hopefully) improve their own credit practices -- although it did reach 1,350 of them.
Still, Cruz's fans may be mirroring their candidate's personal spending habits. As of last July, Cruz owed $15,000 to $50,000 on an American Express credit card, and $10,000 to $15,000 on a Citi card, according to his most recent financial disclosure report. Cruz's credit card debt comes with an aggregate APR of about 16%, according to separate NerdWallet research -- so it could be costing Cruz anywhere from about $4,100 to $10,300 in financing charges per year if he hasn't paid it off yet.
Then again, the average indebted U.S. household owes just more than $15,000 in credit card debt, per NerdWallet, and shells out almost $2,800 in interest.
Boosters With the Best Credit
Which candidate's supporters had the best credit profile? You might be surprised to know it's the candidate who has struggled most publicly with his own finances.
Marco Rubio's early campaign was dogged by stories of financial missteps and of his use of a Republican Party of Florida credit card while he was a state lawmaker. Among the Credit Sesame users polled, however, his fans had the highest credit scores and credit card limits -- and, correspondingly, the lowest credit card utilization ratio.
Among the other candidates, Bernie Sanders drew supporters with the second-best credit profiles -- and was tops among the Democratic candidates -- despite indefatigable assault on the rise in income equality. And Hillary Clinton and Donald Trump drew fans with strikingly similar credit scores, credit utilization, and even revolving balances.