Flights to Cuba Are Now Selling for Only $54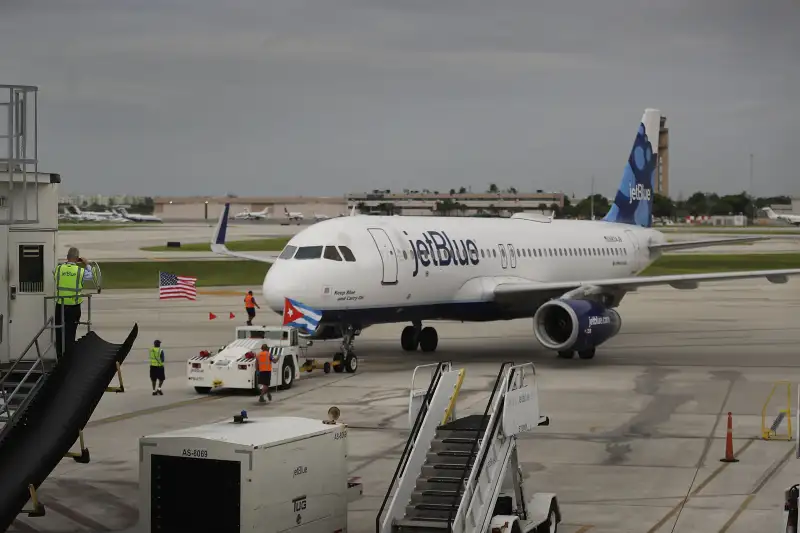 In late August, we were amazed that flights to Cuba departing this fall cost as little as $200 round trip on JetBlue. Less than a year ago, mind you, before regularly scheduled commercial routes to Cuba were approved and charter flights were the only option for American passengers, airfare to Cuba routinely ran in the neighborhood of $700 to $800.
Fast-forward to today, when travel restrictions between the U.S. and Cuba have been significantly reduced, and even flights priced at $100 each way might seem expensive. That's because fresh rounds of flights to the island nation have been launched, and with them has come heated competition that's resulted in phenomenally cheap airfare.
As the Miami Herald reported, on Thursday JetBlue announced it would begin daily flights from Fort Lauderdale to Havana on November 30, with rates starting at just $54 one way. The airline, which was the first American carrier to introduce regular service to Cuba back on August 31, will also roll out a daily flight between Orlando and Havana as of November 29, with fares likewise starting at $54.
That's the lowest rate going for any airline with departures from U.S. gateways to Cuba. But Southwest Airlines isn't far behind. The carrier recently announced it would begin flying from Fort Lauderdale and Tampa to two Cuban gateways—Varadero and Havana, with service starting November 13 and December 12, respectively—with fares starting at $59. That's the lowest one-way price on Southwest departures to Cuba; return flights start at $91, so the cheapest round trip on either route would be $150.
Again, not long ago it was fairly typical to drop $800, or even $1,000 on a round trip to Cuba. So this is dirt cheap.
Read Next: Cuban Rum and Cigars Just Got Easier to Bring Back to the U.S.
JetBlue also has what seems like an equally amazing deal for a new nonstop route from New York (JFK) to Havana. Daily service launches on November 28, starting at just $99 one way. Availability at the lowest prices is limited, and, among other requirements, tickets must be purchased at least 14 days before departure to get the best fare.