This Is the One Place You Should Avoid When Exchanging Currency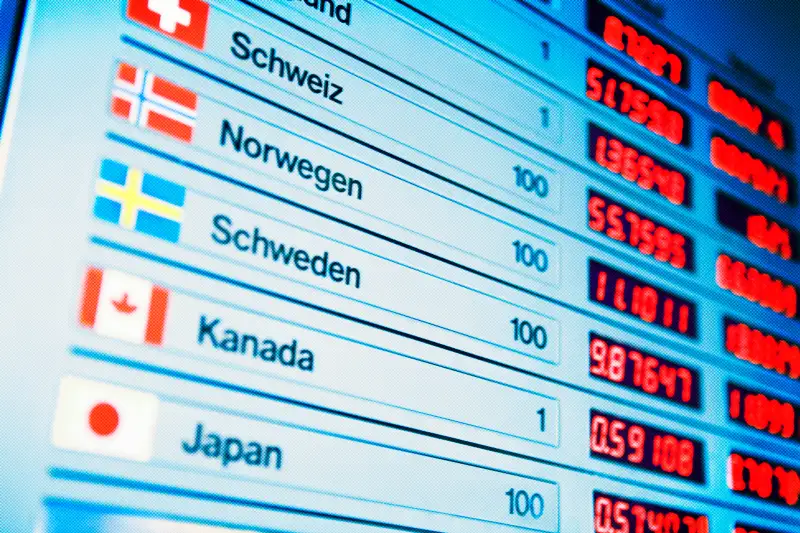 Image Source—Getty Images
Traveling abroad requires a bit more preparation than domestic travel — making sure your passport isn't expired, getting any visas you may need and, of course, planning the trip.
But another major thing travelers need to consider is how they'll be spending their money. While there are a number of ways to exchange currency before or during a trip, some options are easier on the wallet than others.
In fact, most experts advise travelers to avoid any kind of currency exchange kiosk located at an airport. These services tack on additional fees, commissions and charges that can be avoided elsewhere.
"Do it as far away from the airport as possible," said Trent Hamm, who runs The Simple Dollar, a personal finance advice website. "They know people are crossing the border, and they're convenient and want to take advantage of that."
So where should you exchange money? Hamm and Jim Wang, who runs WalletHacks.com, shared tips with Money on the best ways to exchange currency when traveling abroad.
So, where should I exchange my cash?
For those who plan ahead, one of the easiest ways to exchange money before the trip is through your bank. At some, like Bank of America, you can order foreign currency online and receive it by the next business day. This option also gives you the ability to get the kind of currency you want, since some local banks may not carry all denominations.
"Doing your homework and knowing your plan before you go is always a good idea," Hamm said.
If you need to exchange currency while abroad, find a local bank that has an affiliation with your bank. If that's not possible, using ATM machines and other banks there should work just fine, the experts said.
But before exchanging any currency, estimate how much cash you'll need to have ahead of your trip and find out if your bank has any partnerships with ones abroad. That way, Hamm and Wang said, you can avoid spending more on transaction fees.
Wang also advised bringing some U.S. cash with you during your travels. "It doesn't hurt in true emergencies to have some U.S. currency with you. In some cases, people will accept it," he said.
Can I just use my credit card?
When possible, using your credit card may be the most hassle-free option.
Many credit cards now come with chips that make buying things, especially in European countries, fairly simple. However, some credit cards include foreign transaction fees that practically create an extra tax on everything you buy, Wang said. He advised future travelers to check if their card has a foreign transaction fee, and if it does, consider getting one that doesn't.
But while using a credit card may be possible in countries in Europe or Canada, be sure to do your homework on where you're going and if cards can be taken. The more exotic your journey, Hamm said, the less likely it is your credit card can be used for transactions.
"Try to use credit cards when accepted and use the cash in case of emergency," Wang said.
What should I do with leftover currency?
If you did your estimating correctly, you hopefully won't have a ton of cash left at the end of your trip. But if you still have some on hand, some airlines — including American Airlines — have a currency donation program where travelers can give their leftover money to organizations like UNICEF.
And if you just have a few coins leftover, save it as a souvenir. Or, of course, for your next trip.