Sick of $600 EpiPen Prices? A Major Retailer Has an Alternative for Only $10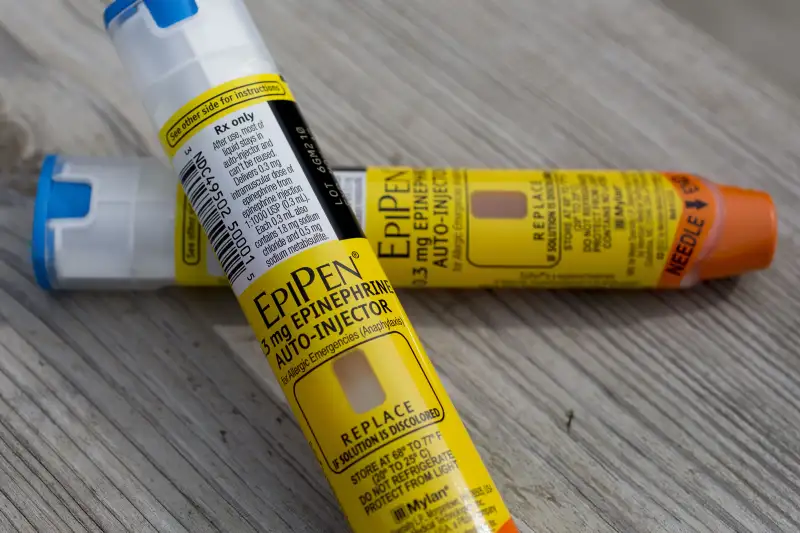 Bloomberg—Bloomberg via Getty Images
The latest chapter in the ongoing EpiPen saga is one that families with allergy sufferers will undoubtedly cheer. CVS, the nation's largest pharmacy chain, just announced that it will soon begin selling a generic alternative to the EpiPen for $110 per two-pack. What's more, most customers will qualify for a manufacturer's coupon knocking $100 off that price.
In other words, a product that does exactly the same job as the EpiPen—which retails at a price over $600—will be available for only $10 out of pocket.
As USA Today reported, the new product offered at CVS is a generic version of Adrenaclick, one of several EpiPen alternatives that have failed to gain much in the way of sales traction over the years due to EpiPen's monopoly of the market and the FDA's approval process, among other factors. Like the EpiPen, Adrenaclick is an auto-injection system that delivers a shot of adrenaline to someone suffering an allergy attack, thereby warding off potentially life-threatening anaphylactic shock.
After coming under fire for price gouging last summer, Mylan, which owns the EpiPen and has increased the price more than 500% over a decade, announced that it would soon release its own generic EpiPen priced at around $300 per two-pack—or roughly half the retail price of the regular brand. "Americans are rightfully concerned about rising drug prices, and now more than ever patients and families across this country are standing at the pharmacy counter struggling to pay for their medications," Mylan CEO Heather Bresch said last month, while announcing the generic Epipen would soon be available for half the usual price of EpiPens.
Now that CVS is entering the field by aggressively pricing an EpiPen competitor, fewer people should be facing that difficult situation at the pharmacy counter. CVS Health says that the generic version of Adrenaclick, owned by Impax Laboratories, will normally be priced at $110 per two-pack, and customers with insurance will most likely be able to use this coupon to knock $100 off. Customers don't have to wait for reimbursement either; the discount is applied right at the counter when you're paying for your prescription.