Why Your Next Commuter Car Could Be … a Pickup Truck?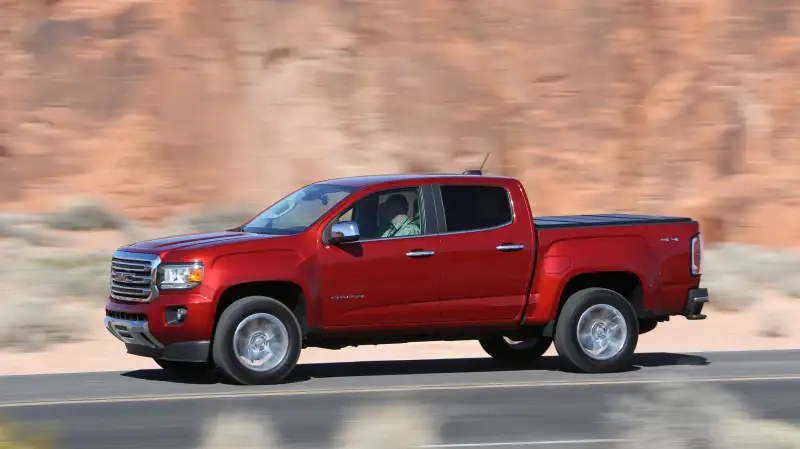 Say the word "diesel" nowadays and odds are, the first thought that comes to mind is the enormous Volkswagen scandal, in which the German automaker has been forced to recall millions of diesel-powered vehicles after admitting the cars had been equipped with software to mask the pollution they emitted.
But just a couple of years ago, observers were praising "clean diesels" for their environmental friendliness and terrific mileage. Now, thanks to news about impressive fuel efficiency improvements to two General Motors diesel-powered pickups, perhaps the VW-related taint concerning diesels will begin fading a little.
According to the latest fuel economy ratings from the Environmental Protection Agency, both the 2-wheel-drive diesel versions of the Chevrolet Colorado and GMC Canyon Diesel now get 22 mpg in city driving and 31 mpg on the highway. They're the first pickup trucks to be EPA-certified for highway mileage over 30 mpg. For automakers, crossing that threshold is a big deal.
"Cracking the 30-mpg mark has been truckmakers' goal for some time, so for the 2-wheel-drive mid-size GM twins to do so while still offering 7700 pounds of towing (4WD versions are rated for 100 fewer pounds) is most certainly a win," a Car and Driver post stated. Meanwhile, "Four-wheel-drive models boast still-impressive 20/29 ratings."
As Automotive News noted, until the new EPA ratings were released, the previous most fuel-efficient pickup was the Ram EcoDiesel, rated at 29 mpg for highway driving. Obviously, that model runs on diesel gas too.
Bear in mind that just because these vehicles get better mileage than their gas-powered counterparts, they aren't necessarily cheaper to own in the long run. Diesel fuel costs more than regular gas—the national average for diesel is roughly 25¢ higher, per AAA—and the diesel cars themselves are pricier as well. Drivers can also expect to pay a premium of perhaps $3,500 to $4,000 more for a diesel pickup over a gas-powered V6.
Read Next: These Are the Least Reliable New Cars