Disney and Netflix Stocks Are Both Taking a Beating After Their Breakup
Money is not a client of any investment adviser featured on this page. The information provided on this page is for educational purposes only and is not intended as investment advice. Money does not offer advisory services.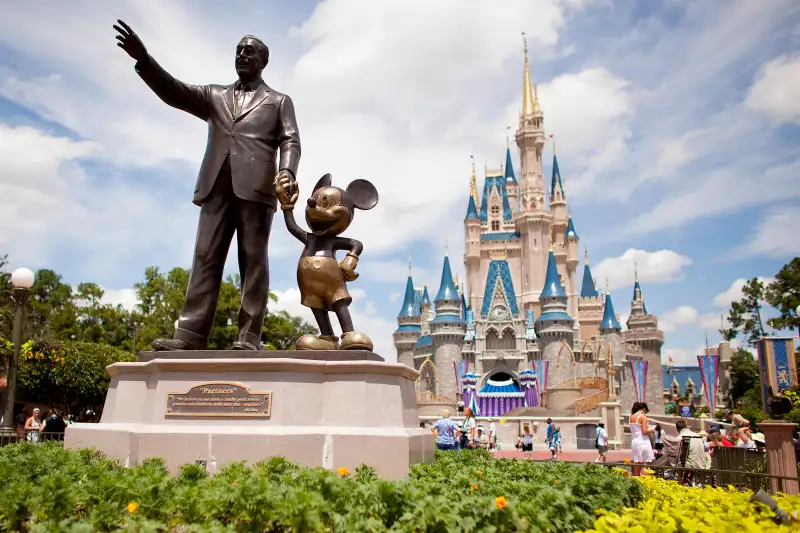 Bloomberg—Bloomberg via Getty Images
Investors don't seem to like the idea of Disney and Netflix going their separate ways.
During its earnings report late in the day on Tuesday, Disney announced that it will stop showing its movies on Netflix. Disney plans to launch its own stand-alone streaming service for movies and other programming in 2019, and it will also be introducing an online-only version of ESPN in early 2018.
Disney also said that cable network revenues decreased 3% in the most recent quarter, and that operating income was down 23%. The drop in operating income was "due to a decline at ESPN," the company stated, thanks to higher programming costs and decreasing advertising revenues.
Investors reacted to the news by hammering Disney stock on Wednesday, when shares dropped nearly 6% early in the day. CNBC reported that if shares don't rebound, "it will be the worst single-day drop for the media bellwether since a 5.3 percent fall in January 2016."
Michael Browne, a fund manager at Martin Currie, criticized Disney for getting into streaming very late in the game, and described the breakup with Netflix as "probably arrogant." Many people don't seem thrilled with the idea of having to pay a separate monthly bill to stream Disney content.
Meanwhile, Netflix shares have taken a hit as well, with the stock price dipping 3% to 4% after Disney announced it will pull movies from the streaming service.
However, some analysts aren't particularly concerned that Disney films will no longer be shown on Netflix. Piper Jaffray's Michael J. Olson told MarketWatch that he thinks Netflix will be able to allocate the money it was spending on Disney films and programming — rumored to be up to $200 million annually — to create or acquire other in-demand exclusive content.
Olson doesn't expect many subscribers to dump Netflix because the service no longer has Disney movies. "While this will be a negative headline for Netflix, we expect the actual impact on the subscriber base to be minimal," he said.