Disney Quietly Raises Theme Park Admission Prices Again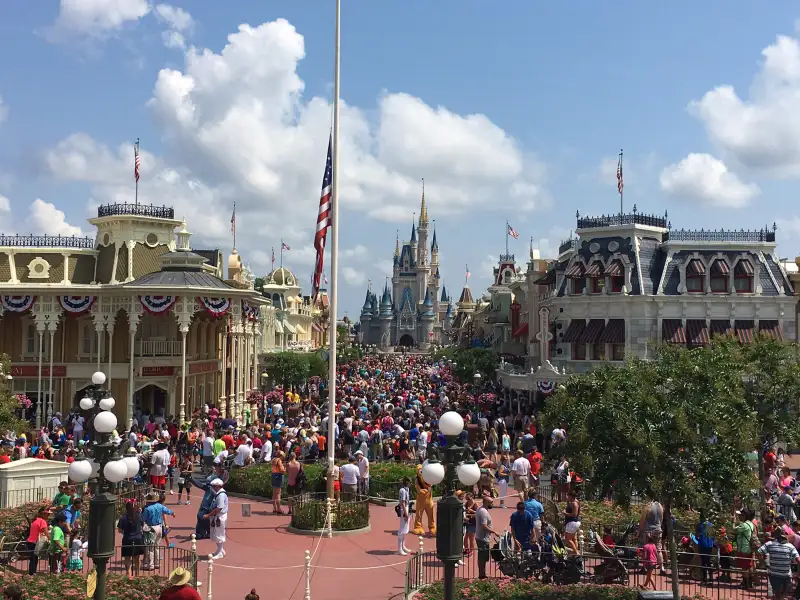 Orlando Sentinel—TNS via Getty Images
Almost exactly one year ago, Universal Studios bumped up theme park prices a few bucks, resulting in children's one-day admissions hitting the $100 mark for the first time. Disney followed suit by increasing park prices a couple weeks later in February—one year after the previous previous price hike was added, like clockwork.
Disney has beaten Universal Studios to the punch in 2017 by quietly increasing prices on Sunday. In most cases, one-day adult tickets are now $5 more expensive. Disney parks use a variable-pricing scheme, in which admissions to EPCOT, Animal Kingdom, or Hollywood Studios in Orlando had been priced at $97 during off-peak midweek times, $102 during mid-tier periods, and $114 for peak times. As of Sunday, these tickets cost $99, $107, and $119.
Magic Kingdom admissions are higher too, now running $107, $115, and $124 for one-day passes. And visitors to Disneyland in California face higher prices as well: $97, $110, or $124 (up from $95, $105, or $119). All of the prices listed are for adults; admission for kids ages 3 to 9 is generally a few bucks less, but their tickets have been hit with price increases similar to adults.
Interestingly, on the same day regular admissions prices increased, Disney added a $20 online discount for passes of three days or more. As the industry publication ThemeParkInsider.com noted, two-day pass prices at Walt Disney World in Florida actually decreased as well, from $202 to $199. What this tweaked price structuring shows is that Disney wants to encourage guests to linger around the parks longer. When they do so, after all, they're far more likely to spend extra money on (Disney-owned) hotels, restaurants, and gift shops.
In other words, if you "save" money by buying a multi-day theme park pass, you may not be saving at all—because, odds are, you'll wind up spending more cash out of pocket overall. What's more, as we pointed out last year when Disney introduced variable pricing, all of the low-price admission days are when kids are in school. So the only way families can take advantage of the cheaper prices is by allowing children to play hooky.
The Orlando Sentinel reported that Disney's domestic theme park attendance fell 1% in 2016. Bob Boyd, an analyst with Pacific Asset Management, told the Sentinel that he wouldn't be surprised if the company's annual price hike tradition will end or be scaled back in the future. "We believe it's going to become increasingly difficult for Disney to continue raising theme-park prices," he said.
On the other hand, in online forums, some Disney fans regularly voice their support for higher park prices—not because they want to pay more, but because the parks are too crowded and higher costs may scare some visitors off. So there's a justification for Disney, and Universal Studios for that matter, to keep increasing prices year after year, regardless of whether doing so hurts visitor numbers.