Theme Parks Used to Raise Ticket Prices by $5--Now They're up $20 Overnight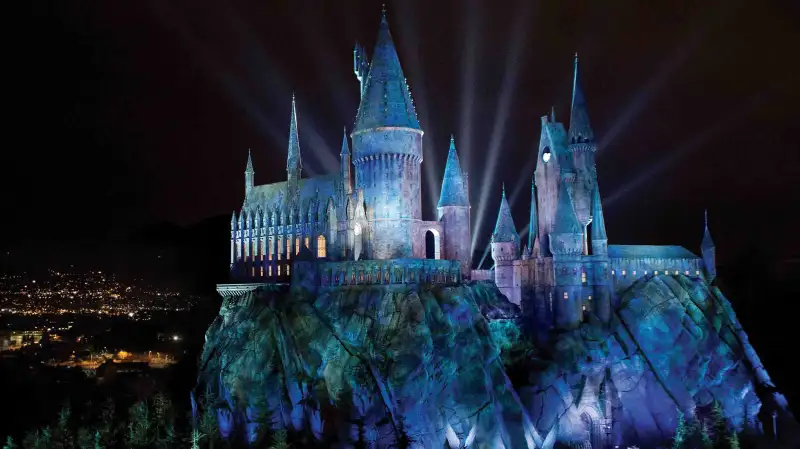 Nathaniel Chadwick—Universal Studios Hollywood
On Monday, Universal Studios Hollywood announced new admissions prices, effective immediately. It comes as no surprise that theme parks such as Universal Studios are jacking up prices right about now: The price hikes come annually like clockwork at Disney and Universal.
What is unusual—and discouraging to families on a budget (i.e. almost every family)—is the degree to which admissions prices are spiking. In the past, it's been typical for one-day tickets to creep up by $5 or so annually. At the Magic Kingdom in Walt Disney World in Orlando, for example, the single-day adult admission rose from $85 in 2011 to $89 in 2012, then up to $95 in 2013, $99 in 2014, and $105 in 2015.
At Universal Studios Hollywood, however, the new walk-up rate for an adult one-day ticket is $115, up from $95 yesterday. To some extent, this extreme price hike is related to the park's newest attraction, the Wizarding World of Harry Potter. Its sister park, Universal Studios Orlando, has had a Wizarding World since 2010, and it's been so successful that the Hollywood branch is finally getting its own, opening on April 7.
Yet the anticipation of heightened demand caused by Harry Potter and Hogwarts is only part of the reason for Universal Studios Hollywood's dramatic price increase.
The pricing changes are part of a larger trend in the theme park world, in which tourists are being gouged for hitting the attractions on peak visitation days—and for visiting on the spur of the moment rather than booking tickets in advance.
Read next: How Theme Parks Are Killing Spontaneous Fun
Disney World recently introduced a variable pricing scheme, in which prices on peak days—all weekends, major holidays, summer vacation—cost as much as $124, up from $105 or less previously. Likewise, Universal Studios Hollywood recently shifted to a system with incentives for visiting on off-peak days and booking tickets online in advance: Guests can get $5 to $20 off the walk-up price, with the bigger discounts saved for midweek, low-demand periods.
Now that Universal Studios Hollywood has hiked standard one-day prices by $20, the cheapest ticket purchased in advance is $95—which just so happens to be what the normal walk-up price used to be. During the periods when kids have school vacations, including June 3 to August 15, advance purchase tickets now cost a minimum of $105 for adults, with advance online purchase.
A variety of other discounts, packages, and promotions are available to guests. They are all designed to bring down the per-day admissions cost for visitors, while simultaneously ensuring a longer stay for guests—and a longer stay means more money spent overall at theme parks, restaurants, hotels, and gift shops.
Read next: How Disney's New Pricing System Basically Encourages Kids to Skip School
When taken as a whole, the new pricing strategies have a win-win-win effect for theme parks: They milk more money out of short-term and peak-day visitors, while boosting visitation on slower days and encouraging guests to stay longer—serving as crowd control and maximizing revenues at the same time.