Dollar Scholar Asks: Am I Too Young to Get an Annuity?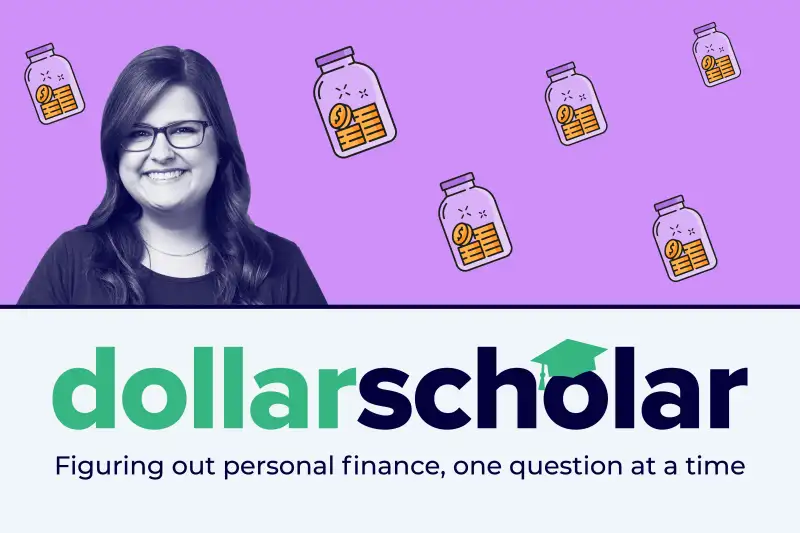 This is an excerpt from Dollar Scholar, the Money newsletter where news editor Julia Glum teaches you the modern money lessons you NEED to know. Don't miss the next issue! Sign up at money.com/subscribe and join our community of 160,000+ Scholars.
---
We're close, right? So I can tell you a secret? You won't judge me?
OK, here goes… I still sleep with a teddy bear.
It's not like an afraid-of-the-dark situation; I just really adore Ted. I grew up with him, took him to college and now he lives in my Brooklyn apartment. Extremely threadbare but perfectly sized, Ted provides me with endless amounts of comfort. I simply don't know what I'd do without him.
Even though I'm not a kid, I think it's important to have a security blanket of sorts — and that's true for money, too. In the personal finance world, experts love to talk about the security blanket of annuities, a popular insurance product designed to provide people with income over time. Though I'll never get rid of Ted, I figure adding more security into my financial plan can't hurt.
Am I too young to get an annuity?
The most basic definition is that an annuity is a contract with an insurance company, bank or broker wherein I fork over a lump sum up front, and it agrees to give me payments in installments in the future. Todd Giesing, director of annuity research at the insurance association LIMRA, says folks like annuities because they can provide three things: protection, guaranteed income and tax deferral.
Those qualities are crucial given that retirement is extremely expensive. A recent survey from Northwestern Mutual found that Americans now anticipate they'll need $1.25 million to retire comfortably.
And they're especially desirable right now. In 2022, Giesing says, many investors encountered challenges on a level not seen since the Great Recession, with the S&P 500 down 19.4% and the Dow sinking 8.9% over the course of the year.
"There were limited places to hide in this type of environment, and that is where the protection and guaranteed income features of annuities really came out," he adds.
The result? Record annuity sales.
While a person can buy an annuity at any age, they're mostly geared toward retirees. There are multiple variations and extras, Giesing points out, much "like going to Baskin-Robbins" and choosing from 31 flavors. But most annuities fall into a few major categories: fixed, indexed or variable.
Fixed annuities are the most simple. Eric Bond, a financial planner in California, compares them to bank CDs. I give a company money; it locks in a fixed, specific interest rate of return that I'm guaranteed to get back.
Indexed annuities are tied to the performance of an index, which is a basket of stocks like the S&P 500 or the Dow, sometimes with a cap on the return. Variable annuities provide payouts that vary based on how a mutual fund performs.
All of these products cost money — in addition to my initial premium, I'll have to cover fees for administrative costs, commission, any riders I add on to customize my annuity and more.
But there are perks. Most annuities come with a death benefit, where the insurance company will give the remaining payments I'm owed to a beneficiary after I die. They also grow tax-deferred, meaning I pay taxes — ordinary income ones, not capital gains — on the money after I receive it. (Although I do need to be 59 ½ years old or I'll incur a penalty.)
"If you're making lots of money and saying, 'I'm getting hammered in taxes, what can I do? What can I invest in that can kick the can down the road?' … that's what an annuity was created for," Bond says.
While annuities can be powerful, they are typically best for people who can't tolerate much risk — those who are near retirement and need to be certain they have enough money to last. At age 30, that's simply not me.
Us young(ish) folks shouldn't be quite so conservative because, with decades to go until the golden years, there's time to ride out (and bounce back from) any economic downturns.
"For a 30-year-old, I don't think an annuity makes sense," Bond says.
Though the security an annuity can provide is tempting, he recommends I focus first on maxing out my 401(k) and IRA contributions. If I've done that — and have a robust savings account and investment portfolio — and still "have so much left over you want it in a tax-deferred vehicle," *then* an annuity could be a good route, he says.
This could change due to some shifting headwinds in the retirement industry, but for now I can safely direct my attention elsewhere.
The bottom line
An annuity is a long-term savings tool that's intended to provide me with guaranteed income in retirement. Its structure and tax properties make a lot of sense for older adults — but because I've got decades of work ahead of me, I can afford to take on more risk (and, hopefully, see better growth) using other methods more susceptible to volatility.
More from Money:
What Money Moves Should I Make in My 30s?
What Financial Plans Should I Have in Place by Age 30?
Workers Say Inflation Is Now the No. 1 Obstacle to a Comfortable Retirement