Dollar Scholar Asks: What's the Best Way to Transfer Money Between Accounts?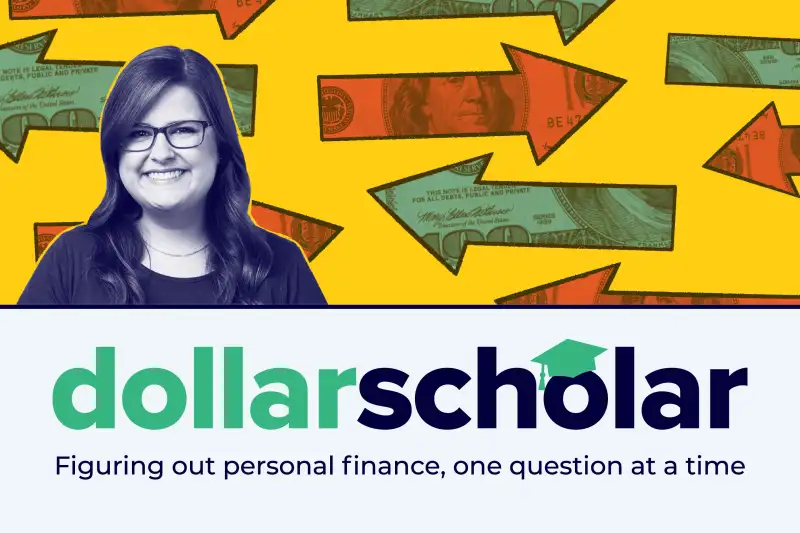 This is an excerpt from Dollar Scholar, the Money newsletter where news editor Julia Glum teaches you the modern money lessons you NEED to know. Don't miss the next issue! Sign up at money.com/subscribe and join our community of 160,000+ Scholars.
---
Now that fall is in full swing, I'm reflecting on what a great summer I had.
I attended an outdoor concert in the middle of Central Park; I saw the Sistine Chapel in Italy. I hiked to the top of a 260-foot waterfall; I shopped at a worm-themed store in Philadelphia. I played pinball in a boardwalk arcade; I marathoned Barbenheimer. And I transferred a lot of money to make it all happen.
My bank account has been as active as I've been, what with all the shuffling I've been doing between savings and checking, all the brunch bills I've divided between friends on Venmo and all the Zelle tips I've given to my manicurist.
So active, in fact, that I've started to get a bit nervous. Not about my spending — it was fully justified and fun as hell — but about the actual mechanics of moving money from place to place: Is it safe? Can the funds get lost between points A and B?
What's the best way to transfer money between accounts?
Here's a fun piece of trivia: Modern money transfers date back to the 1800s, when the telegram was invented and Western Union began using its telegraph network for wire transfers. (People were nervous back then, too: Legend has it someone once went into a telegraph office to wire $11.76 to a friend and then changed the amount to $12 out of fear the change "might get lost traveling over the wire.")
Luckily, we've made significant advances since then.
"Moving money between accounts, or banks, or individuals, period, has gotten easier," Dave Pommerehn, senior vice president and general counsel for the Consumer Bankers Association, tells me.
He broke my question into two parts. There's one set of considerations that applies when transferring money between my own accounts, and another that applies when transferring money from my account to a friend.
First things first. Moving cash between my checking and my savings account within the same bank is pretty much airtight. It's staying in the system, and it's fully tracked. In fact, these types of transfers are so simple they're often instant and fee-free. (I just looked it up: At Bank of America, I can transfer up to $9,999,999.99 to myself online.)
Moving money from one institution to another electronically is similarly secure, as long as I'm doing it through my bank's app or website.
"You want to make sure you are using everything you can [to make] sure it's legitimate," says Jean Boling, director of ISV business development at payments firm Xplor Technologies.
I'll need to link the two accounts by entering my routing and account numbers, verify my identity and voila — I'm all set up. External transfers typically take a few days to clear; for instance, standard transfers between an Ally Bank and a non-Ally Bank account generally take three business days.
This, too, is low-risk — and likely smarter than going in person to withdraw a bunch of cash from one account and physically walking over to another bank to deposit it into another. That can open me up to the possibility of spending the money, losing it or having it stolen.
Things can get hairy when I need to transfer money from my account to a friend's. Federal regulations mean there are stronger protections for bank-to-bank transfers than there are for person-to-person ones.
If I want to send a large sum of money, I might want to consider an Automated Clearing House transfer. But ACH transfers are batched, not instant — so there might be a few days' delay.
For a speedier solution, at least on the back end, I could look into a wire transfer. This is an antiquated method, Pommerehn says, and I "have to have a bunch of information," including the recipient's routing number, address of the bank, SWIFT number, international/domestic transfer number, et cetera. He says that I generally have to go into a bank branch to do a wire transfer — "it can be cumbersome in that way," but there is "little chance of fraud involved" because the banks check behind the scenes to make sure the routing is foolproof.
The downside? Wire transfers typically come with a fee. Domestic outbound wire transfers usually cost between $20 and $30, while most international ones fall into the $30 to $50 range.
This may seem like a lot, but I'm getting what I pay for.
"If you are sending that money to the intended recipient, it's 100% safe — it's not going to get lost in the ether or the cloud or whatever it might be," Pommerehn says, adding: "If [a wire transfer] failed to go through, your money wouldn't be lost," it would just be rejected.
Avoiding those fees is possible — but dangerous — with third-party services like Venmo and Zelle, which are typically fast and free.
These services tend to be targets for fraud, where people aren't who they say they are or don't deliver what they say they will. Scams are rampant, and Pommerehn says once I've authorized the money to leave my account, it's nearly impossible to get it back. So it's important to use them only with folks I genuinely know and trust.
The bottom line
Most methods of transferring money from account to account are relatively fast and protected. The risk is more about the recipient than it is the exchange itself.
"While the systems are very safe, users need to be very wary about who they're sending the money to," Pommerehn says.
More from Money:
Why Are Banks Really Getting Rid of Overdraft Fees?
Best High-Yield Savings Accounts of October 2023