Some Gamblers Won Millions Betting on a Trump Election Win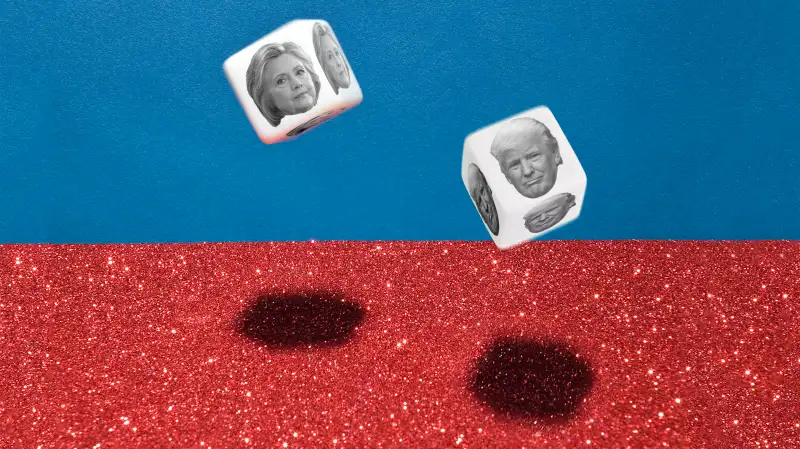 Photo illustration by Sarina Finkelstein for Money; Getty Images (2); AP (1); Reuters (1)
Carlos Slim, Mexico's richest man and the fifth wealthiest billionaire in the world, lost roughly $5 billion after Donald Trump was elected president of the United States. Slim didn't bet against Trump—not officially anyway—but was affected because the value of the Mexican peso cratered after the election, resulting in the evaporation of roughly 9% of Slim's fortune.
Many other people won or lost money on the election in an instant the more traditional way: gambling. It's illegal to bet on U.S. elections on American turf, but gambling on election outcomes is totally fair game in the U.K.
Leading up to November 8, with virtually all polls predicting a Hillary Clinton victory, U.K. bookies were swamped with bets. "The U.S. election attracted more bets than any other political gamble ever in the U.K., with what bookies estimate at around £200 million ($247.6 million) worth of wagers," the Wall Street Journal reported.
While 69% of individual election bets placed with the bookmaker William Hill picked Trump as the winner, most appear to have been relatively small wagers. Roughly three-quarters of the stake money bet with William Hill was on a Clinton victory. That appeared to be the safe bet, after all: Bookmakers were giving Trump only a 20% chance of winning on Tuesday.
But wagers on Trump obviously paid off, and a few very large bets on Trump's election victory paid off handsomely. Perhaps the biggest payout of all came from the bet placed by one real estate magnate on another. The (UK) Metro reported that the Iranian-British real estate tycoon Vincent Tchenguiz won £1.2 million ($1.5 million) thanks to bets worth £350,000 ($435,000) on Trump.
According to the (UK) Independent, one unknown gambler won £500,000 ($622,000) on a £200,000 ($249,000) bet on Trump, and several six-figure wagers were placed on one or the other American candidates. Meanwhile, Trump paid off over and over for a British hotel owner named John Mappin, who won a total of £103,000 ($128,000) thanks to a string of 33 bets on Trump's political run.
Read Next: What Trump's Win Means for Your Wallet
Perhaps most interesting of all is the Irish bookmaker Paddy Power's decision to pay off around $1 million worth of bets before the election even took place. Convinced that Clinton would win, the bookmaker preemptively paid off wagers on the Democratic candidate with the hopes of avoiding bigger losses later. Obviously, the move didn't pay off for Paddy Power.
"We're in the business of making predictions and decided to put our neck on the line by paying out early on Hillary Clinton, but boy did we get it wrong," said Paddy Power spokesman Feilim Mac An Iomaire, according to Bloomberg News. "We've been well and truly thumped by Trump."