The Secret Service Is Running Out of Money to Pay Its Agents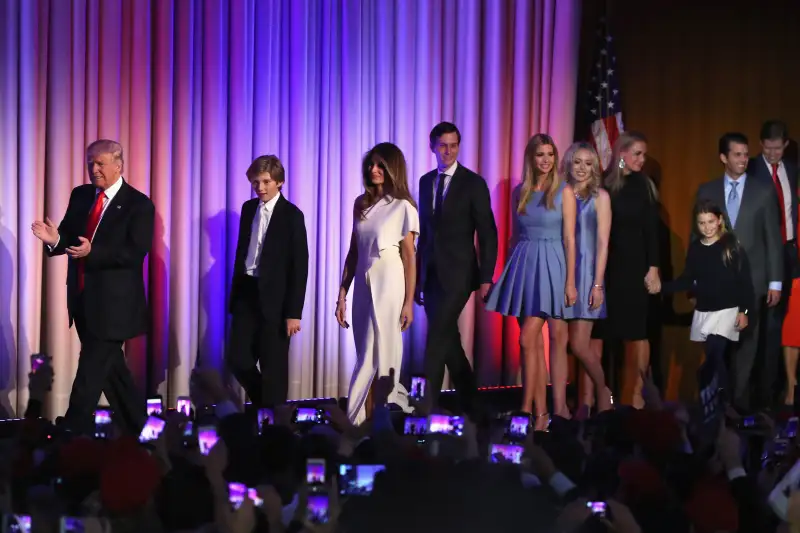 More than 1,000 Secret Service agents have already hit caps for salary and overtime allowances that were supposed last for all of 2017, according to Secret Service Director Randolph "Tex'' Alles.
In an interview with USA Today, Alles said he is asking Congress to approve additional funding just so that agents can get paid for the time they've already put in on the job. He is also requesting that lawmakers increase salary and overtime caps for agents from $160,000 to $187,000 annually.
President Donald Trump has a very large family, and Trump has left Washington almost every weekend, preferring to stay at his clubs in Palm Beach, Fla. and Bedminster, N.J. rather than the White House. As a result, the Secret Service has had to work extra hard and extra long to keep the president and his family safe.
There are 42 people receiving Secret Service protection in the Trump administration, compared to 31 when Barack Obama was in the White House, Alles said.
It's not just the president's frequent trips that are taxing the Secret Service. Trump's adult children are jetsetters too—Eric Trump has been to Uruguay, the UK, Dominican Republic, and Dubai in recent months, and Ivanka Trump and her husband Jared Kushner took their family on a ski vacation to Aspen, Colo., in March—and they always travel with Secret Service protection.
"The president has a large family, and our responsibility is required in law. I can't change that. I have no flexibility," Alles told USA Today.
After the USA Today article was published, Alles released a statement clarifying the situation. "This issue is not one that can be attributed to the current Administration's protection requirements alone, but rather has been an ongoing issue for nearly a decade due to an overall increase in operational tempo," Alles said in the statement. He verified that "roughly 1,100 [Secret Service] employees will work overtime hours in excess of statutory pay caps during calendar year 2017," but noted that this isn't the first time such a problem has arisen.
There was "a similar situation in calendar year 2016 that resulted in legislation that allowed Secret Service employees to exceed statutory caps on pay," Alles said.