Facebook Photo of Undocumented Immigrant Paying Her Taxes Goes Viral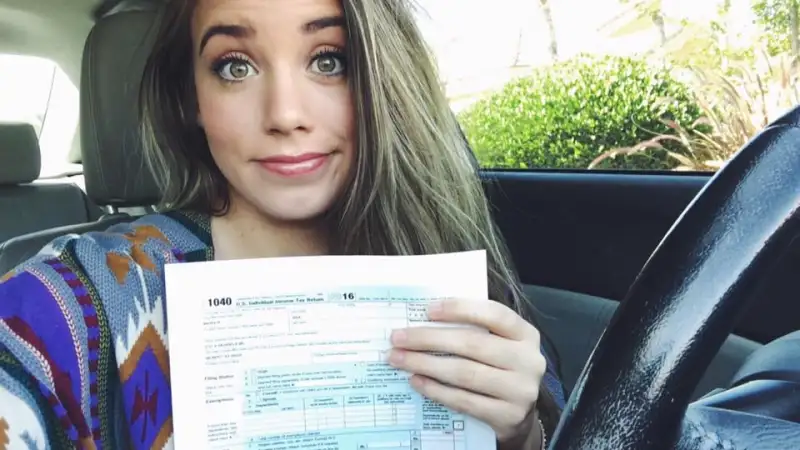 The IRS receives more than 140 million tax returns in any given year. But the tax return of one college student in particular has generated a ton of interest on social media lately.
Over the weekend, a 23-year-old Arizona State junior named Belen Sisa posted a photo of herself with a 1040 form on Facebook, along with a note that she "just filed my taxes and PAID $300 to the state of Arizona."
What made the Facebook post so noteworthy—with nearly 3,000 shares and 5,000 reactions since Sunday—is that Sisa is an undocumented immigrant, or a "dreamer." Sisa has been living in the United States since arriving from Argentina at the age of 6, when her family came and overstayed their visa, according to the Arizona Republic.
"I was hoping to kind of make a statement and educate people," Sisa told the paper, when asked about her motivations for her message on Facebook. "I decided to post it basically to bust the myth that immigrants don't contribute and they don't pay taxes to this country."
In her post, Sisa said, "there are MILLIONS just like me who pay into a system they will never receive anything from," defying the idea that immigrants "contribute nothing and only leech off this country." She also asks President Donald Trump, who has announced plans to deport up to three million immigrants and has steadfastly refused to release his tax returns, to make his tax returns public.
The vast majority of reactions to the post have been supportive, with a few ugly rants tossed into the mix. One example of the latter kind of messages received by Sisa: "You're disgusting and I hope that you and your family will be sent back to the lesser country that your ancestors built."
This isn't the first time Sisa has gotten involved in politics or publicly acknowledged her undocumented status. She volunteered for the Bernie Sanders campaign as an undocumented immigrant and helped register voters in advance of the 2016 elections, even though she personally is ineligible to vote.
"I can't vote, but if I get 10 people to vote that means a lot more than my vote alone, whenever I can vote," Sisa said at the time, according to NPR. Sisa also served as a page during the Democratic National Convention last year.