Nearly All the Big New Job Announcements Have Nothing to Do With Trump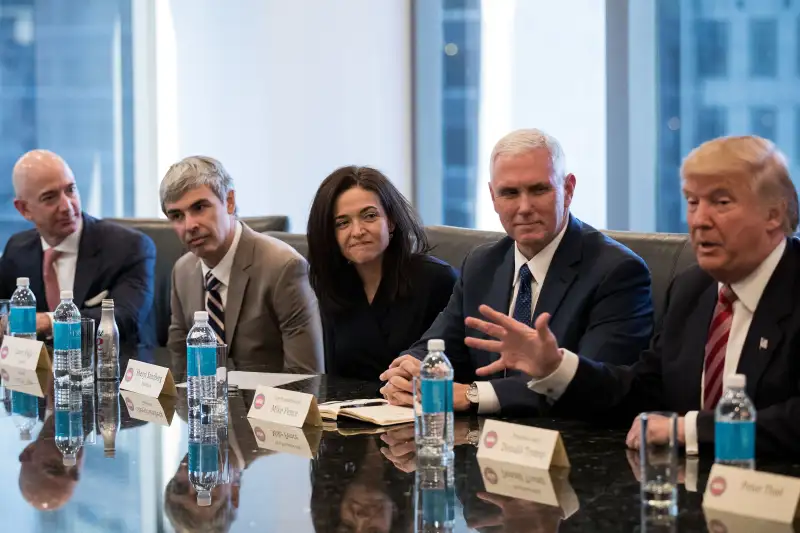 Drew Angerer—Getty Images
Browse the headlines lately, and it appears as if there's a renaissance of job creation in America. Ford and General Motors recently announced they will add or keep 700 and 7,000 U.S. jobs, respectively, thanks to new investments within our borders. Amazon said it's going to hire 100,000 new employees over the next 18 months. Even Pizza Hut joined the party, with freshly announced plans to hire up to 11,000 workers in the very near future—specifically, in time for the Super Bowl on February 5.
In most cases, the announcements seem at least loosely tied to the transition in the White House from Barack Obama to Donald Trump. Trump has promised to be the "greatest jobs president God ever created," and he's renowned for using Twitter to shame companies that move U.S. jobs to other countries. He's also given high-profile plugs to companies when they say they will boost employment in the U.S.
And Trump says that he absolutely deserves credit for all of the companies creating or keeping jobs lately.
As NBC News and many others have pointed out, however, the "new" jobs being announced are often the result of plans that have been in the works long before the election of Donald Trump. In many cases, the number of announced hires is fairly inconsequential in the grand scheme of the individual business and the greater economy.
"Some of these jobs were going to be announced anyway, but are being announced in a way that is much more public, perhaps to garner a little bit of political favor—or perhaps more importantly, to stay out of trouble," Jim Russell, a portfolio manager with Cincinnati-based Bahl & Gaynor Investment Counsel, explained in a new Wall Street Journal report. After consulting multiple experts and reviewing ongoing corporate plans, the Journal found that most of the 130,000 or so "new" jobs announced by large companies lately in fact "predated Election Day or boil down to relatively small increases" for the businesses.
Walmart's recent pledge to hire 10,000 workers in 2017—which was essentially announced in October, in more low-key fashion—would add less than 1% to its employee count in the U.S. Amazon has been expanding like crazy, increasing its headcount 50% in 2015 with the hiring of 76,700 workers. Adding another 100,000 employees over 18 months, as Amazon recently announced, is basically par for the course.
What's more, while the job announcements make good headlines and seem to curry favor with the new president, they often omit the fact that many new hires go hand in hand with new layoffs. Walmart cut 16,000 retail jobs in early 2016, and slashed another 7,000 jobs at U.S. stores in late summer. Together, those cuts add up to more than double the number of jobs Walmart says it will add in 2017.
Amazon's hiring frenzy is impressive, but the company's growth comes directly at the expense of competitors like Macy's, which are shuttering stores and eliminating tens of thousands of jobs. The expansion of Amazon.com and the shift to online shopping is obviously linked to the loss of 250,000 jobs at department stores since 2012.
In a way, Donald Trump should indeed get credit for the big job announcements lately. After all, these announcements seem crafted largely to make a splash and get in the good graces of Trump and his Twitter account.
However, the evidence indicates that Trump and his policies factor in minimally regarding the actual decisions to keep or create American jobs. Trump may be the reason for how these decisions are presented—in high-profile manner, glossing over larger, more complicated truths—but he's not the reason why the decisions were made in the first place.