Donald Trump's Net Worth Fell $800 Million Over the Past Year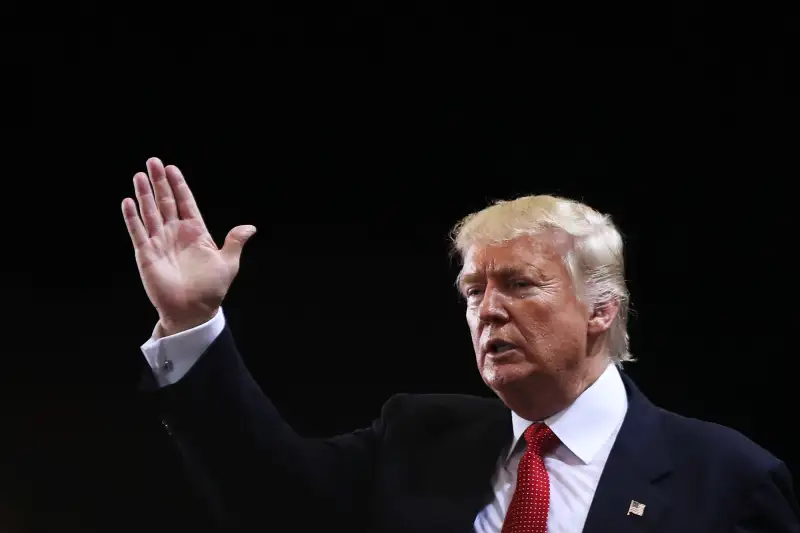 Spencer Platt—Getty Images
Donald Trump's elusive net worth fell $800 million from a year ago to $3.7 billion, according to Forbes, which has been tracking the Republican presidential candidate's assets for 34 years.
Forbes, which analyzed 28 assets or asset classes to produce the figure, pegs a "softening of New York City's real estate market" as the prime reason Trump's worth has fallen so dramatically. The iconic Trump Tower on Fifth Avenue in Manhattan lost $159 million in value over the past 12 months, the magazine calculates, while frequent campaign stop Mar-a-Lago, the private club in Palm Beach, reportedly declined $50 million in value.
Read Next: Donald Trump Would Be Billions Richer If He'd Invested in Index Funds
Properties that rose in value include 555 California, located in San Francisco, and NYC's Trump Parc/Trump Parc East.
Trump himself puts his net worth at $10 billion, not in actual holdings, but because that's what he estimates his "brand" is worth. To be more precise, Forbes does not assign a value to the "brand" of any of the billionaires it tracks. "Great businessmen turn brands into profits, which then get valued," reporters Chase Peterson-Withorn and Jennifer Wang write.
Read More: Yes, Donald Trump—You Actually Can Learn a Lot From Tax Returns
Earlier this year Forbes pegged the real estate exec's worth at $4.5 billion, as did another report. Bloomberg estimates the figure is closer to $2.9 billion. Forbes' latest report is lower than previous estimates because of the diminishing returns of real estate prices, as well as "new information" about his assets.