You Can Travel to the World's Most Remote Places and Stay in a Luxury Tent, Complete With Your Own Butler, Spa and Disco Bar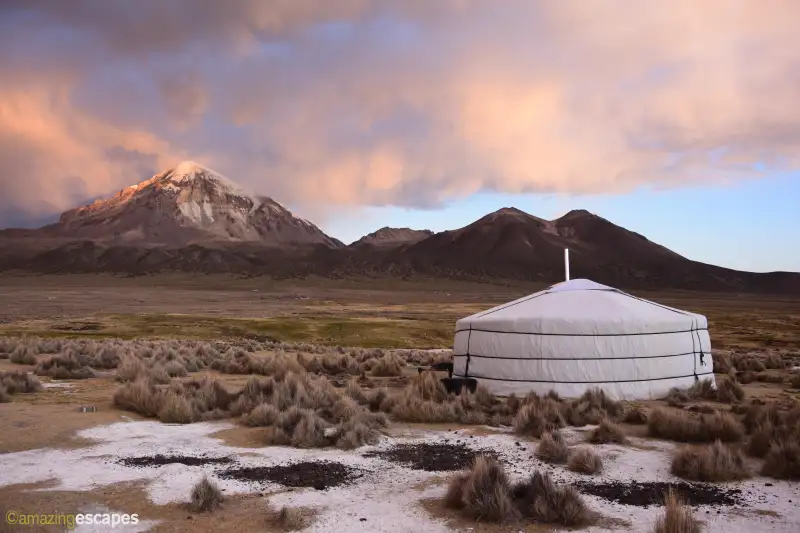 Not much of an outdoorsman? Do your camping in the uninhabited jungles in Cambodia — in a luxury tent complete with its own celebrity chef.
For prices that start upward of $10,000 per person and can sometimes close in on $30,000 apiece, a luxury camp service operated by London-based high-end travel planners Black Tomato is offering clients the ability to stay in the world's most remote and beautiful places without sacrificing comfort or luxury.
Travelers can choose to stay in places like the almost uninhabited, rugged mountains in Mongolia, the vast Bolivian salt flats, or overlooked Caribbean beaches. Clients can request specific site characteristics: somewhere without Wi-Fi signal, areas without other inhabitants, or an unmapped territory.
Since locations are all hyper-remote, visitor accommodations seldom exist — much less luxury ones. That's where Black Tomato's "Blink" camp service comes in, importing construction workers who build tent campsites from scratch.
Custom options for your trip are endless. Guests can choose whether the tent faces sunset or sunrise, or has panoramic views of their awe-inspiring setting; whether they'll arrive via helicopter or camelback; whether the camp is styled with local furnishings or includes handmade amenities from their favorite designers — even whether they'd like their very own club or disco on-site.
Camps are big enough to even accommodate celebrity chefs, butlers, in-house sommeliers, spa services, and more.
Clients can choose excursions like helicopter tours over desolate landscapes; gain access to hard-to-reach ruins; and stargaze far from city lights.
The real sell, however, is exclusivity. "What we're essentially doing is allowing clients the chance to stay in this amazing luxury accommodation we literally just created for them — and once it's taken down, no one will have that same experience," Black Tomato co-founder Tom Marchant tells Money.
Such luxury, even in a tent, doesn't come cheap. Because trips are so customizable and variable, costs usually are calculated on a case-by-case basis, Marchant says. Prior trips have ranged from $10,964 per person—for a party of six spending three nights in Morocco—to $29,600 per person for six people traveling four nights in Bolivia.
"What we really try to do is create really unique packages," Marchant said. "It's really getting [clients] off the beaten track and really explore remote places in the globe, interact with local communities and embark on incredible journeys."