Dressbarn Is Closing All 650 Stores. Here's What We Know About the Latest Major Retailer Going Out of Business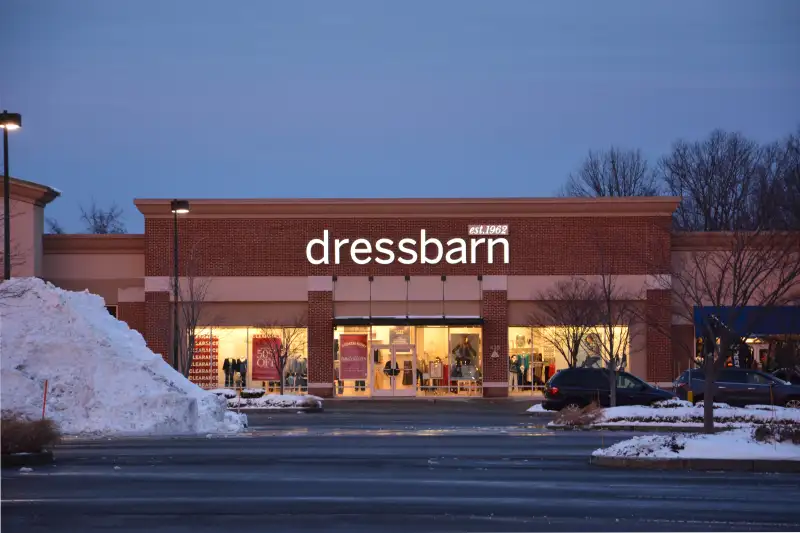 Dorann Weber—Moment Editorial/Getty Images
The historic "retail apocalypse" of 2019 has a new victim: Dressbarn.
The Ascena Retail Group, which owns brands such as Ann Taylor, Lane Bryant, and Justice, is closing down Dressbarn, one of its line of stores that has been struggling for years. "This decision was difficult, but necessary, as the Dressbarn chain has not been operating at an acceptable level of profitability in today's retail environment," Steven Taylor, CFO of Dressbarn said in a statement this week.
All Dressbarn stores — a total of approximately 650 nationwide — will be closing. It is unclear when all the Dressbarn store closures will be complete. The company has also not specified when Dressbarn liquidation sales might start.
For the time being, "all Dressbarn stores are open and conducting business as usual, as is Dressbarn's ecommerce site," the company said in its statement. "Customers can continue to shop at Dressbarn in-store and online and use Dressbarn-branded credit cards for purchases. There are no current changes to Dressbarn's return, refund, or gift card policies."
When Dressbarn starts closing stores, customers can expect the standard liquidation process that we've seen from retailers such as Toys "R" Us and Payless Shoes. At the start of liquidation sales, the deals tend to be lame, with discounts of 10% off or less — more or less the kind of pricing that shoppers saw before the store was going out of business. After the stores have been picked over by shoppers over a few weeks or even months of liquidation sales, the discounting ramp up.
When are the truly best deals available at going out of business sales? For the biggest discounts, you'll have to wait until the store is actually on the verge of going out of business. By then, of course, the selection is likely to be meager. And for all liquidation sales, shoppers should expect sales to be final, with no returns or exchanges allowed. So, even more so than usual: buyer beware.
The Dressbarn store closures arise during what's been a brutal year for brick-and-mortar retail. Coresight Research, which tracks store closings, reported last week that U.S. retailers had announced 6,378 store closures so far in 2019, compared to 5,864 closures for all of last year.
That report was released before the announcement that 650 Dressbarn stores are closing. So, once the Dressbarn closures are factored in, we know that 2019 has already announced more than 1,000 store closures than 2018 — and 2019 is not even halfway done.
At the current pace, 2019 will easily gain the dubious distinction for having the most retail store closures in history. Right now, that title belongs to 2017, when a total of 8,139 stores closed in the U.S., according to Coresight Research.