Egg Prices Are Having a Great Fall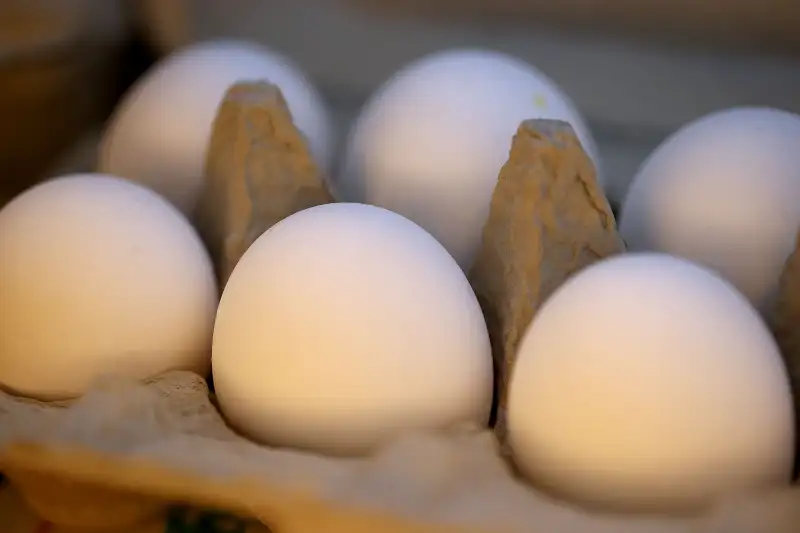 Justin Sullivan—Getty Images
Break out your omelet and frittata recipes -- eggs are on super sale.
Cal-Maine Foods, Inc., the largest egg producer in the country, said this week that the average price for a dozen eggs has fallen from $1.31 to 92 cents in the past year, a drop of about 30%.
The reason for the plunging egg prices? Basic supply and demand, or rather, oversupply and demand. The number of hens in the U.S. is at a near record high. There were 330 million laying hens at the beginning of September, about 800,000 more than a year ago, Mississippi-based Cal-Maine reports. Chickens in the U.S. produced 8.25 billion eggs for eating in August, up about 2% from last year, according to the U.S. Department of Agriculture. In fact, egg production has been higher in every single month in 2019 than in 2018.
This is welcome news for egg lovers and budget shoppers alike, but it's another gloomy sign for the U.S. agriculture industry that's already dealing with a milk glut, delayed planting due to wet weather, and ripple effects from the trade war with China, the Wall Street Journal reports.
Cal-Maine Foods posted a net loss of $45.8 million for the first quarter of the 2020 fiscal year, compared to a net revenue of $12.4 million a year before.
"While our sales volumes were up 1.7% over the first quarter last year, the extreme drop in market prices adversely affected our results," Dolph Baker, CEO of Cal-Maine Foods, said in a statement.
Nationally, egg sales are up 2.2%, according to Nielsen data reported in the Journal. In some parts of the country, supermarkets have been advertising egg deals for under 50 cents per dozen.
If you're wondering why you're still paying well above $1 per dozen for your favorite eggs, you might have bougie tastes. Cal-Maine reports that prices for "speciality eggs" are down just 1.4% from last year, with an average selling price of $1.86 per dozen. Specialty eggs include organic, cage-free, or nutrient-enhanced eggs.