More Billionaires Are Donating to Hillary Clinton Than Donald Trump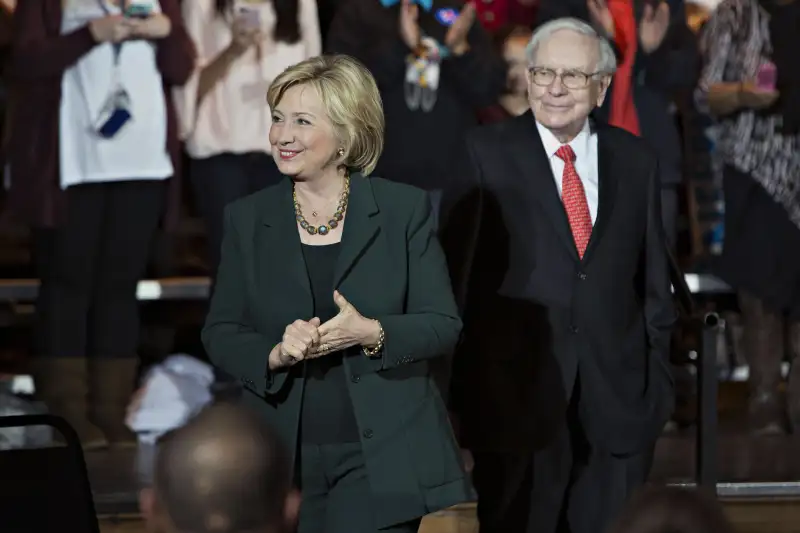 Bloomberg—Bloomberg via Getty Images
It started with Mark Cuban, Michael Bloomberg, Meg Whitman, and Warren Buffett. Now, other billionaires are jumping on the Hillary-Clinton-for-President bandwagon.
Bloomberg reports that 17 people on its Billionaires Index have collectively donated over $21 million to the Democratic nominee. Republican nominee Donald Trump, meanwhile, has received a little over $1 million from 12 billionaire donors.
Hedge funder George Soros is Clinton's biggest billionaire backer, contributing more than $11 million. He's followed by fellow hedge fund owner James Simons, director Steven Spielberg, and Walmart heiress Alice Walton. Trump's billionaire supporters include American Homes 4 Rent co-founder Bradley Wayne Hughes, Sr. and his daughter Tamara Hughes Gustavson, as well as GOP donor mainstays Carl Icahn and Sheldon Adelson.
Read Next: Here Are the Billionaires Backing Hillary Clinton
Republican donors David and Charles Koch, the fifth and sixth richest people in the U.S., according to Bloomberg's index, have refused to endorse Trump or donate to his campaign.