These Companies Made Election Day a Holiday So Employees Can Vote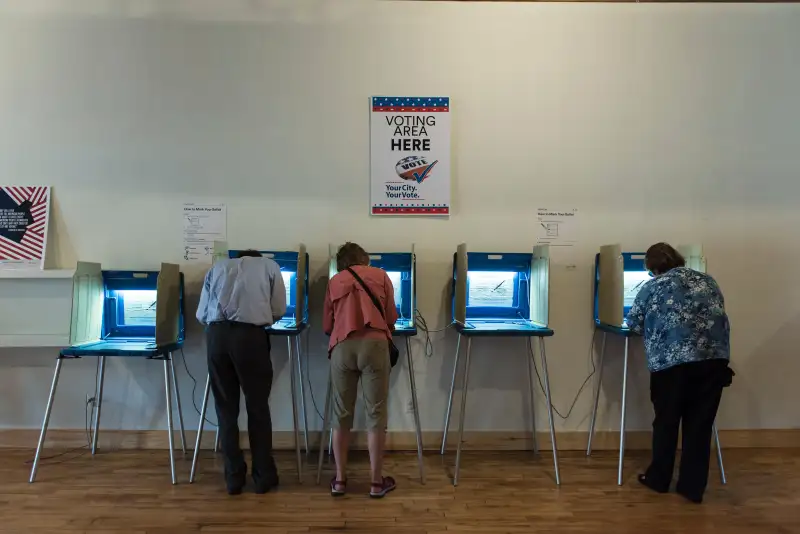 Every election year, voting rights activists lobby legislators to make election day a federal holiday. Allowing employees a day off to head to the polls, the thinking goes, will increase voter turnout and improve the electoral process. But every year, their efforts fall flat.
Some states, like New York, require employers to allow its workforce a few hours at the start or end of the day to hit the voting booth, but there's no guarantee of pay. Many voters nationwide have a hard time squeezing the trip into a hectic workday regardless of their state's policy.
This year, some employers are taking matters into their own hands. On Nov. 8, a handful of companies will close shop to give their workforce ample time to vote. Most of the movers and shakers come from the startup world, but a few national companies have also gotten on board. Patagonia, which has 29 stores and 1,800 employees, is giving all workers a paid holiday on election day, according to The Associated Press.
The movement follows not-so-gentle prodding from venture capitalist Hunter Walk, a partner at the VC startup Homebrew, who Tweeted a chain of messages encouraging CEOs to give employees the day off this summer. In response, about 300 employers have said they are willing to allow workers time off on election day.
Here's a running list of the big ones that have publicly announced they'll close shop on Nov. 8:
Patagonia
Spotify
Salon
TaskRabbit
Square Inc
Enigma
Thrillest Media Group
Casper Sleep Inc.
Home Brew
Survey Monkey
About.com
Crisis Text LIne
Autodesk
Managed by Q
Evernote