These Nine Words Helped Make Elon Musk $1.4 Billion Richer in One Day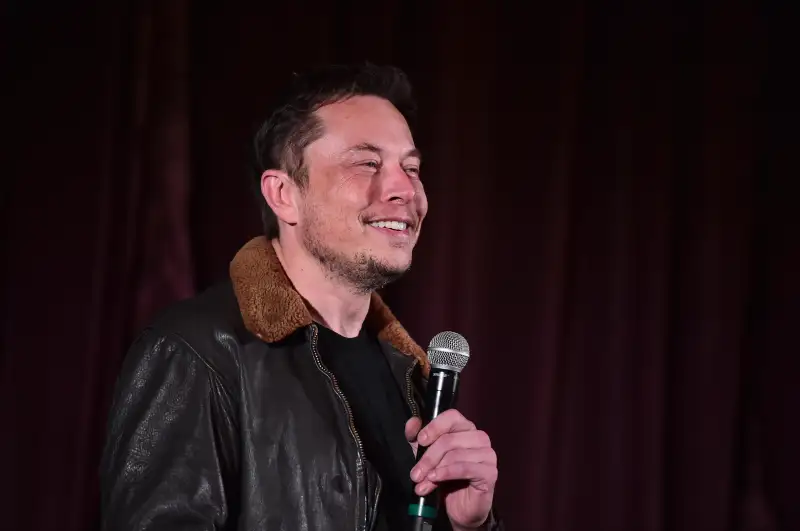 Alberto E. Rodriguez—Getty Images
A nine-word tweet sent by Tesla CEO Elon Musk helped earned the tech entrepreneur $1.4 billion in a single day.
"Am considering taking Tesla private at $420. Funding secured," the message from Musk, sent out nonchalantly on Tuesday afternoon, stated.
Tesla stock, which has been on the rise for days, skyrocketed after the tweet and ended Tuesday up 11%. Elon Musk's net worth is tied directly to Tesla's stock price, and according to the Bloomberg Billionaire Index, he theoretically made $1.43 billion on the day. Musk's net worth is now at its all-time high at an estimated $25.8 billion, up nearly $5 billion in the past week and a half.
Even for Musk, who is famous for firing out controversial tweets, Tuesday's message about possibly taking Tesla private astounded the Internet. Many initially thought it was Elon Musk's attempt at a bad joke about marijuana, because "420" has long been associated with pot.
But apparently Musk was serious. He followed up the tweet with an email to Tesla employees saying that he thought "the best path forward" would be to take Tesla private.
If Musk's tweet was indeed not a joke, another problem is that it could have been illegal. MarketWatch reported that information like the fact that the CEO is considering taking a public company private is generally supposed to be announced to investors and the public by way of official earnings reports and press releases. Some might argue that it was improper, and perhaps even illegal, for Musk to make such an announcement on social media because people who follow Elon Musk on Twitter had an unfair advantage over investors who don't.
The other dicey legal issue concerning Musk's tweet is that it is a violation of state and federal laws for someone in his position to make factually inaccurate statements that mislead investors.
"I suspect the corporate lawyers are scrambling right now and hoping the SEC doesn't go after him and the company, because it could be viewed as a statement from Tesla," Peter Henning, a professor at Wayne State University Law School specializing in securities law, explained to the Detroit Free Press regarding Musk's tweet on Tuesday. "If it misleads investors, the SEC can bring a case even if no one's been harmed."
It's unclear if Musk has misled investors, let alone whether he has done so intentionally. However, it certainly looks like his messages on social media have had direct consequences on Elon Musk's personal fortune, and on his company's stock price: Tesla shares started Tuesday trading at about $340 and went as high as $387.