Emirates Airlines Doesn't Think You Need a Laptop on Their Flights Anyway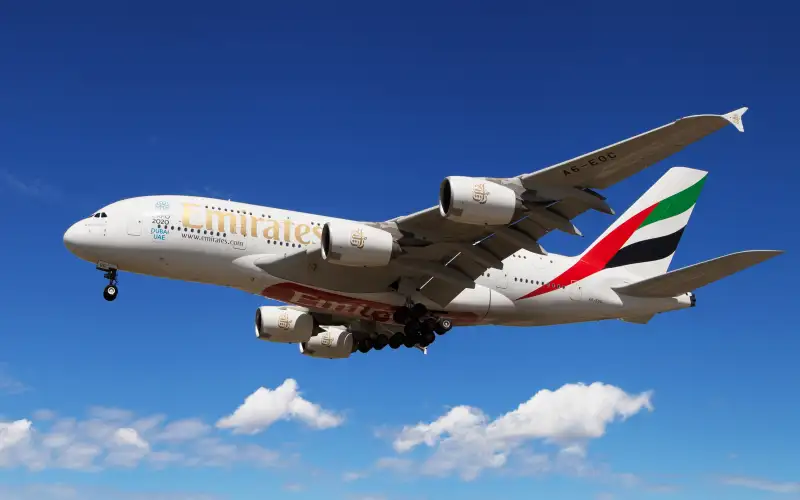 The Dubai-based Emirates Airlines poked fun at President Donald Trump's ban on most electronic devices on their U.S.-bound flights by asking a simple question: "Who needs tablets and laptops anyway?"
The airline shared an advertisement on Twitter Tuesday after the Trump administration issued the electronics bans on flights to the U.S. from 10 Muslim-majority nations.
"Let us entertain you," the ad concludes.
The new directive affects 10 airlines that fly directly to the U.S. from several cities in the Middle East. Emirates Airlines is one of the companies affected.
The ad includes a clip from a longer campaign featuring actress Jennifer Aniston which aired in 2016.
"This thing has so many games and so many movies," Aniston says about the on-board entertainment services in the ad. "It's crazy."
The ban requires all passengers to pack electronics larger than a cell phone to be placed in checked baggage. Electronics banned from flights include laptops, tablets, portable DVD players and cameras, among other items.
U.S. officials say the electronics ban comes after a review of security measures. A senior Administration official told reporters that "terrorist groups continue to target commercial aviation and are aggressively pursuing innovative methods to undertake their attacks, to include smuggling explosive devices in various consumer items," TIME reported.
The ban has no effect on domestic flights.