How French President-Elect Emmanuel Macron Made Millions—and Lost Most of It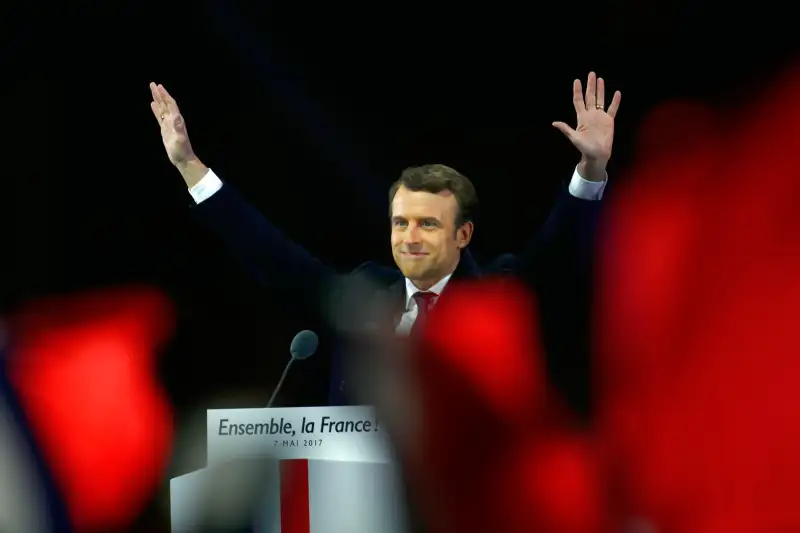 Mehdi Taamallah—Sipa USA/AP
Emmanuel Macron, the newly elected president of France, is a former investment banker who earned nearly $4 million during his time at one of the world's most prestigious financial institutions.
But France's 39-year-old president-elect, who ran as a centrist, pro-business candidate and defeated the populist far-right leader Marine Le Pen, says he's not nearly as wealthy as some people assume. On his most recent financial declaration, Macron reported that his finances have greatly diminished.
Between 2009 and 2014, Macron declared pre-tax revenue totaling 3.3 million euros, according to filings with France's government transparency authority. This was the fruits of his time as a partner at Rothschild investment bank, where among other things he helped close a deal in which Nestle paid $11.8 billion for Pfizer's baby food business.
But on his most recent financial filing, made in March 2017, Macron reported that he's no Donald Trump in terms of net worth. Macron noted that he doesn't own a car, and that his house is actually owned by his wife. His bank accounts hold approximately $140,000, and he declared a book advance from his publisher worth $300,000. Finally, he maintains stock holdings worth approximately $65,000.
The apparent discrepancy between his career as a banker and his financial statements raised numerous questions during the campaign. Macron explained that when he left the bank, he was subject to France's high income tax — to the point where, he has said, there was a moment when he didn't have enough left to pay it. (Macron created a stir one year ago when he said in a magazine interview that he thought France should stop taxing the wealthy so heavily.)
Macron's filings also indicate he had taken out a large loan to buy and improve his one-time home, which he subsequently paid down using his banker income. France's High Authority For Transparency In Public Officials has said it has so far found nothing problematic in Macron's declarations.