11 Insanely Cool Job Perks You Wish Your Office Had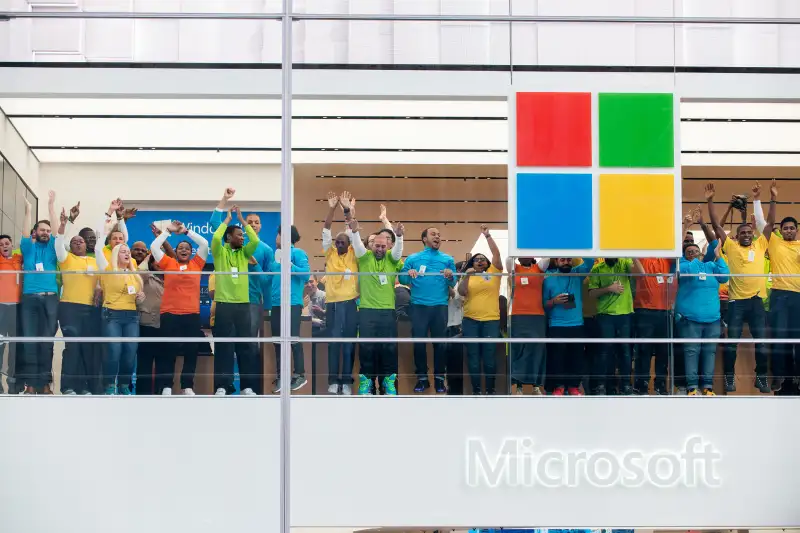 Bryan Thomas/Getty Images
Silicon Valley isn't the only place with crazy good employee perks.
To tempt talent, even "traditional" companies like banks and retailers are sweetening their benefits packages with more nuanced offerings ranging from pet insurance to on-site dentists.
Of course, quirky perks are no substitute for tried and true workplace benefits. Research from Monster.com and Zane Benefits shows that healthcare, retirement, and time off are still the benefits job seekers care about most. In today's ultra-competitive job market, however, those little extras can make a big difference.
The recruiting site GlassDoor released a ranking on Tuesday of the 20 best benefits programs, gleaned from its database of employee reviews. Here are some of our favorites from the list, along with the average employee ranking (on a scale of 1 to 5) given to each company's entire benefits package:
At Deloitte, (overall benefits rating: 4.1) sabbatical programs let employees take a three- to six-month leave to pursue "personal or professional growth opportunities," while retaining 40% pay. Alternately, employees can take a one-month unpaid sabbatical for any reason.
Bain & Company (4.7) holds an annual multi-day soccer tournament, the "Bain World Cup," which is open to every employee in the company.
Facebook (4.7) pays for interns' housing -- critical in the pricey San Francisco Bay Area -- along with healthcare coverage and other benefits.
American Express (4.0) allows parents to take up to five months of fully paid parental leave. Birthing mothers can get an extra six to eight weeks of paid leave, and have access to a 24-hour lactation consultant.
Microsoft (4.4) gives employees an annual $800 "StayFit" stipend, which can be spent on gym memberships and fitness programs.
Scripps Health (4.1) offers pet health insurance for employee's cats and dogs.
At USAA (4.4), the 401(k) program includes an 8% matching policy. (The average company match is about 6%, according to the Society for Human Resource Management.)
Goldman Sachs' (4.1) medical plan covers gender reassignment surgery.
Starbucks (4.3) covers full tuition reimbursement for an online bachelor's degree program offered through a partnership with Arizona State University.
At Genentech (4.3), the San Francisco home office has on-site amenities like car washes, daycare, and a dentist.
Timberland (3.7) allows employees to take up to 40 hours of paid time off a year to volunteer.