Equifax Breach: Do These 2 Things Now if You Think You've Been Compromised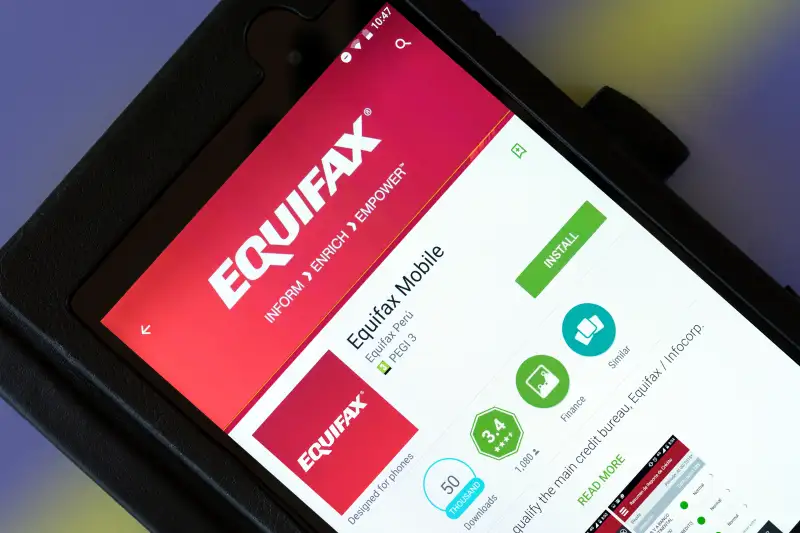 A data breach at credit bureau Equifax has compromised the personal information of roughly 143 million people, the company reported Thursday, in what some are calling the "worst leak of personal info ever."
Equifax said it will alert those whose information has been hacked and has set up a website to aid consumers. But as with all data breaches, it's best to be proactive—particularly because of the severity of this particular leak. According to the New York Times, thieves stole information including Social Security Numbers, driver's license numbers, birth dates, addresses, credit card numbers, and other personal information that can be used to access consumers' medical histories and bank accounts.
"On a scale of 1 to 10 in terms of risk to consumers, this is a 10," said Avivah Litan, a fraud analyst at Gartner, to the Times.
Here are two immediate things you can do if you think you've been compromised.
Explore a Credit Freeze
Equifax is alerting those whose Social Security Numbers have been stolen and offering them free credit monitoring. While it's not clear exactly what those agreements will looks like, Liz Weston, personal finance writer and CFP at NerdWallet, says "victims should make sure that agreeing to the monitoring doesn't prevent them from joining in lawsuits or other actions down the road."
She also advises people to freeze their credit reports at all three major bureaus: Equifax, TransUnion, and Experian. "Credit freezes typically cost $3 to $10 per bureau to place and remove," says Weston. "If you decide against a freeze, you should place a fraud alert on your credit reports at all three bureaus."
You should also get your free report from all three agencies to check for any irregularities.
If it turns out your Social Security Number was stolen, "file an identity theft police report, and send a copy of it to the credit bureaus along with any correspondence you have with the bureaus, the government and businesses," advises Kiplinger.
Equifax is also offering a free credit protection service for one year for consumers who enroll by Nov. 21. If other personal information was stolen, Money has more advice here and here.
Be on Alert
This could be a wake up call for many consumers to be more diligent about their finances. "This is reason number 10,000 to check your online bank statements and credit card statements on a regular basis, ideally weekly," says Matt Schulz, CreditCards.com's senior industry analyst.
Understand that this will not be cleaned up quickly and tidily—it will have longterm ramifications for many people.
"Just because nothing looks amiss on your bank statements or your credit report now, that doesn't mean you haven't been compromised," says Schulz. "Bad guys can be very patient, so it's important to keep an eye out long after this story fades from the headlines."
Correction: This article previously stated you can get a free credit report from all three agencies at freecreditreport.com. You can get a free credit report from Experian at freecreditreport.com.