Experian IdentityWorks Identity Theft Protection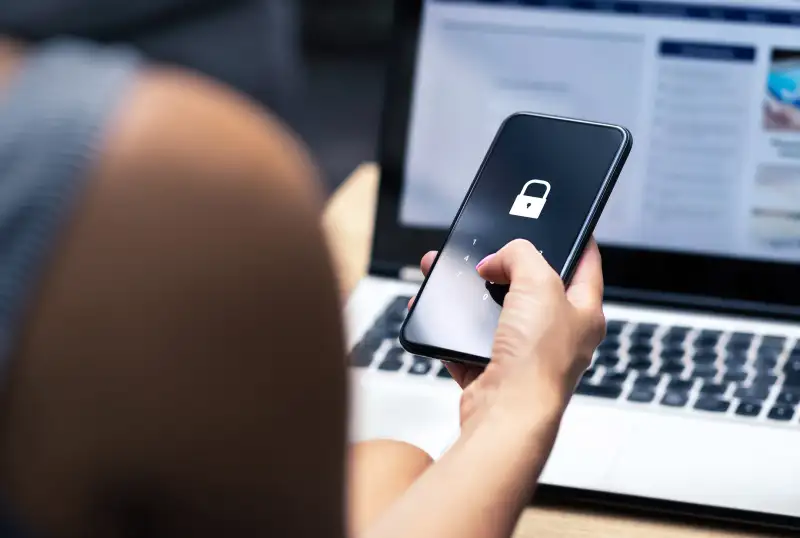 Experian IdentityWorks is a comprehensive identity theft protection service that can protect your identity from hacks, data breaches and phishing. The service provides credit monitoring, identity theft insurance, dark web surveillance and identity restoration assistance. With individual and family plans, you can select the IdentityWorks plan that best fits your budget and needs.
Read on to learn more about Experian IdentityWorks including its pros and cons, identity theft protection plans and customer satisfaction.
Best for credit file locking
Experian IdentityWorks is our pick for the best identity theft protection service for credit file-locking, thanks to its CreditLock feature. While a free security freeze prevents anyone from accessing your credit file, Experian's CreditLock securely locks your credit report to prevent any new applications from being processed, meaning no one can open new credit lines in your name. The service also tracks any attempts to access your information.
Experian CreditLock is different from Security Freeze at Experian. CreditLock is only available to IdentityWorks customers, while Security Freeze is free to all Experian users. CreditLock offers additional benefits like instant credit locking, notifications for credit inquiry attempts and scheduled unlocking. Security Freeze users will not receive notifications if somebody attempts to check their credit while it's locked.
Experian identity theft protection pros and cons
Pros
30-day free trial offer
Discount on the annual plan
Credit lock feature
Cons
Poor customer service
No two-factor authentication
Difficult to cancel
Pros explained
30-day free trial offer
The Experian IdentityWorks identity theft service is an excellent option for beginners thanks to its free 30-day trial. If you're still learning about identity theft and aren't sure if protection services are for you, you can get started without committing to a plan.
Both the IdentityWorks Premium and IdentityWorks Family plans qualify for this offer. Although you will need a credit card to start your free trial, you can cancel it anytime within the 30-day window.
Discount on the annual plan
Experian offers a two-month discount for customers who purchase an annual plan instead of a monthly plan. This can bring the monthly average cost of the Family plan down to just over $29, around $70 in total savings. You'll save about $50 on the Premium plan, at just under $21 per month.
Credit lock feature
Experian IdentityWorks customers can lock their credit reports instantly to prevent any new credit applications from being processed. This will stop unauthorized users from opening new credit cards, taking out new loans or applying for credit lines on your behalf without your explicit approval. When your credit reports are locked, you will remain protected even if someone gets access to your personal identity information.
Cons explained
Poor customer service
Experian does not offer 24/7 customer service, which can be an important feature if you're trying to protect your identity. Experian customer service is only available by phone between 7 a.m. CST and 8 p.m. CST from Monday to Saturday and between 7 a.m. and 7 p.m. on Sunday.
No two-factor authentication
Offering multi-factor authentication is becoming a security standard. As fraud and cyber attacks grow more common, enabling multi-factor authentication can add new layers of protection to your accounts. If someone has your login credentials, that alone won't be enough for them to access your account. They'd also need to be able to access your email account, phone number, or a dedicated authenticator app.
The Experian IdentityWorks portal does not offer two-factor authentication, which can put your account at risk in the event of a data breach. If you're still unsure how two-factor authentication could keep your account secure, check out our article on how to prevent data breaches to learn more.
Difficult to cancel
Canceling your Experian IdentityWorks plan can be a hassle, whether you decide to cancel before your 30-day trial is up or after several months or years of paying for the service. Unlike most memberships that allow you to cancel online, Experian requires members to call their customer service line to cancel their plans. This can be tricky, considering that they don't offer 24/7 customer service.
Another option is to switch to Experian's free plan. You can do this if you no longer want to pay for IdentityWorks but don't want to close your Experian IdentityWorks account. You can update your membership to the Basic plan online through the IdentityWorks portal. You won't be charged a monthly fee once you've switched to the Basic plan.
Experian identity theft protection plans
Experian has two paid identity protection plans: IdentityWorks Premium and IdentityWorks Family. These plans offer different levels of protection, although they both offer credit monitoring services that can mitigate the risk of identity theft.
As one of the three major credit bureaus, Experian offers one of the best credit monitoring services on the market.
IdentityWorks Premium
IdentityWorks Premium is Experian's plan for individuals who want to secure their identity. Some standout features of the Premium plan are:
Identity theft monitoring on all three credit bureaus
Alerts for financial account takeovers, Social Security number tracing, change of address, court records and bookings, non-credit loans, sex offender registry, identity validation and more.
Provides theft insurance for up to $1 million
IdentityWorks Family
IdentityWorks Family is ideal for couples or anyone with children. It includes all the benefits of IdentityWorks Premium, plus:
Coverage for one additional adult
Coverage for up to 10 additional children
Dark web surveillance alerts
Experian identity theft protection pricing
Experian IdentityWorks Premium costs $25 per month and covers one adult and no children. The IdentityWorks Family plan costs $35 per month and covers two adults and up to 10 children. You can get a 30-day free trial for any of these plans.
Experian identity theft protection financial stability
Experian is one of the three major U.S. credit bureaus, making it highly unlikely that the company's theft protection services would be affected due to financial instability. Its revenue in 2022 was $6.26 billion, with an operating profit of $1.41 billion. This represents an increase of 17% in revenue and 20% in profit compared to the previous year.
Experian identity theft protection accessibility
Experian IdentityWorks is available to all individuals who wish to receive identity theft protection services from Experian. However, users who wish to receive credit monitoring services must meet eligibility criteria like having a U.S. credit file with Experian. You may contact Experian customer service to learn more about plan eligibility.
Availability
Experian IdentityWorks is a fully online product available to all consumers, regardless of location. Per the IdentityWorks Terms of Service, the only eligibility requirements to enroll in the program are completing the enrollment forms and accepting the End-User Terms and Conditions.
To receive credit monitoring services, consumers must provide their U.S. Social Security Number, be at least 18 years old, have a U.S. credit file with Experian, pass all identity and authentication requirements and agree to the respective End-User Terms and Conditions.
Contact information
Experian offers customer service by phone from Monday through Saturday between 7 a.m. CST and 8 p.m. CST and on Sunday between 7 a.m. and 7 p.m. CST.
You can call Experian customer support at 1-800-854-7201 and the IdentityWorks customer support at 877-251-5822. If you prefer email, you can contact Experian support at eSupport@experian.com.
The IdentityWorks team can be reached at ExperianIDWorks-Support@experian.com. You may also be able to find a solution to your problems via the Experian Help Center, where you can find answers to common questions and product guides.
User experience
Experian IdentityWorks customers can manage their accounts from the online IdentityWorks portal. You can also use the Experian app to sign up for and manage your IdentityWorks plans.
The Experian app is available for iOS on the Apple App Store and has an average rating of 4.8 out of 5 stars based on close to 2 million reviews. The app is also available for Android devices on the Google Play Store with a similarly positive average review of 4.7 out of 5 stars based on over 450,000 customer reviews.
Experian offers comprehensive tools for understanding and taking control of your credit and financial identity. Beyond just offering an identity theft protection service, Experian also offers credit education for its IdentityWorks customers to help them proactively keep their identity safe. This can improve the experience for new users who may not be fully aware of what identity theft protection entails.
Experian identity theft protection customer satisfaction
Experian, as a whole, has a poor average customer satisfaction rating, with 1.07 out of 5 stars on its Better Business Bureau profile. However, Equifax and TransUnion, the other two major credit bureaus, have similar average ratings on their BBB profiles, with average ratings of 1.05 and 1.06 out of 5 stars, respectively. Experian has a BBB rating of B+ but is not a BBB-accredited company.
It's also worth noting that Experian is a large corporation that offers many credit reporting and monitoring services, so the average reviews of the company may not reflect the quality of its IdentityWorks plans. Experian IdentityWorks has an average customer rating of 2.3 out of 5 stars based on 126 customer reviews on BestCompany.
Experian identity theft protection FAQ
What Is Experian IdentityWorks privacy protection policy?
The Experian IdentityWorks Privacy Policy states the types of information it collects and how it keeps it secure. All sensitive information you provide to Experian through its website, including credit card information, SSN and login details, will be encrypted through Secure Socket Layer (SSL) technology.
Experian encourages users to contact them at 1-479-343-6239 if they believe their information with Experian is no longer secure or have any questions regarding its privacy protection policy.
Can I cancel my Experian Identity Theft Protection subscription at any time?
You can contact Experian customer service by phone during business hours to cancel your account or use your online portal to switch to their free Basic plan. No forced contract duration clauses would prevent you from canceling your IdentityWorks plan before a certain term is up.
However, keep in mind that Experian does not offer refunds, so you won't be able to get refunded if you cancel after you've been charged your monthly or annual fee.
Is Experian IdentityWorks Identity Theft Protection worth it?
An Experian IdentityWorks theft protection plan can be worth it if you don't know
how to report identity theft
or what to do if your identity has been stolen. Not only will this program reduce the likelihood of you suffering from identity theft in the first place, but it will also help you minimize the consequences should you fall victim to identity theft. As such, it may be a good idea for customers who don't know much about identity protection, but it may not be worth it for savvy consumers.
How we evaluated Experian identity theft protection
When considering Experian's identity theft protection plans, we looked at the following factors:
Plans offered
Pricing
Experian's financial stability
Plan availability
Customer service contact options
Average customer satisfaction
User experience
Summary of Money's Experian identity theft protection review
Experian IdentityWorks is designed to provide users with peace of mind and protection against the risks of identity theft. The service provides comprehensive protection, a user-friendly interface and 24/7 monitoring.
Experian has two paid identity protection plans: IdentityWorks Premium and IdentityWorks Family. Remember that the IdentityWorks portal does not offer two-factor authentication, and it may be difficult to contact customer service or cancel your plan.
Even if you sign up for Experian's identity theft protection service, you should still be proactive in minimizing potential threats to your identity. For example, you should enable multi-factor authentication when available, keep your bank account number a secret, use strong online passwords and never hand out personal information on any calls you receive.