There's Only One Woman on Forbes' New List of the 100 Highest-Paid Athletes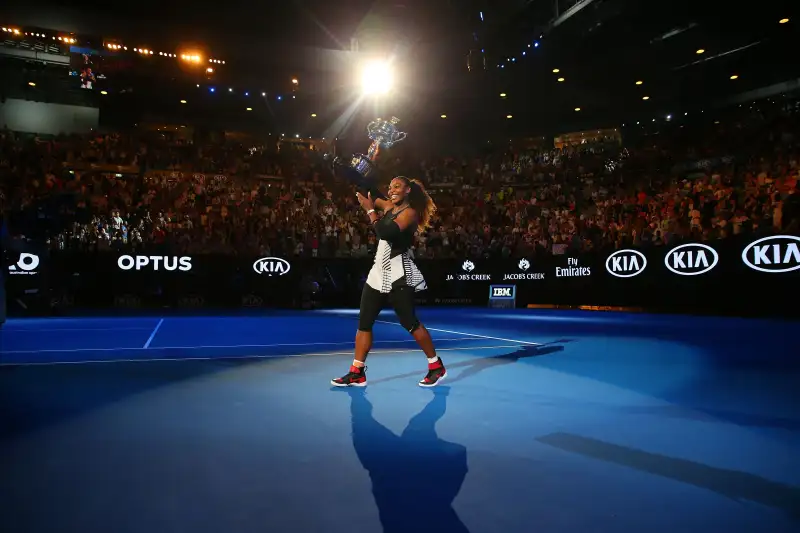 Scott Barbour—Getty Images
Forbes' list of the 100 highest-paid athletes of 2017 is out and only one female is in the mix.
Tennis star Serena Williams, who recently won her 23rd Grand Slam singles tennis title in January while gestating life, earned $27 million over the last year, making her the highest-paid female athlete in the world.
But Williams clocked in at 51 on the 100-person list overall; another tennis star, Roger Federer, landed in the top ten earning more than double that Williams, at $64 million.
The ranking changed little from last year's, though Maria Sharapova — who held the title of highest-paid female athlete for 11 years before Williams unseated her in 2016 — was noticeably missing. Sharapova, a frequent rival of Williams on the tennis court, was suspended from competing last year after testing positive for performance enhancing drugs.
Another pay-gap fact apparent in the list: Williams, regularly recognized as one of the greatest athletes of all time, has one of the lowest salaries on the entire list — Forbes says she made just $8 million in combined salary and winnings over the last year (compared to, say, soccer star Christiano Ronaldo's $58 million). Her inclusion on the annual ranking is thanks, in large part, to $19 million in endorsements.
Below is the top 10 athletes on Forbes' 2017 list:
1. Christiano Ronaldo ($93 million)
2. LeBron James ($86.2 million)
3. Lionel Messi ($80 million)
4. Roger Federer ($64 million)
5. Kevin Durant ($60.6 million)
6. Andrew Luck ($50 million)
7. Rory McIlroy ($50 million)
8. Stephen Curry ($47.3 million)
9. James Harden ($46.6 million)
10. Lewis Hamilton ($46 million)