How Apps Like Venmo Are Disrupting Your Wallet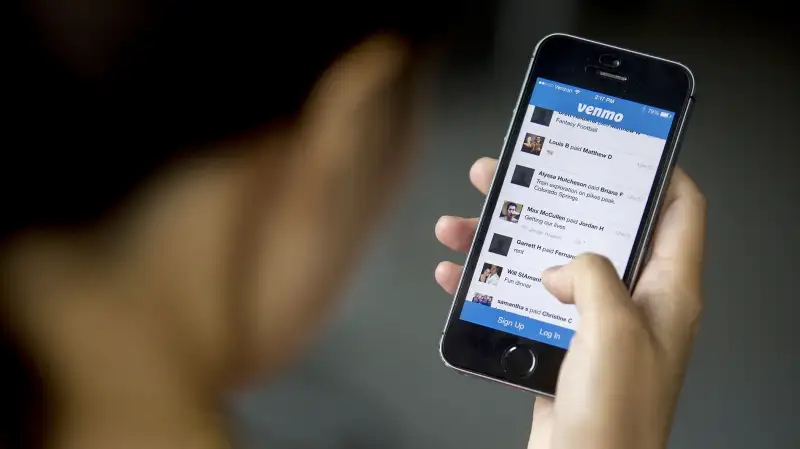 Andrew Harrer—Bloomberg via Getty Images
CHICAGO—Technology is changing personal finance in a profound way, and what's new is not all good. But if we can just master the gadgets in our hands, the payoff will be enormous.
That is my takeaway from a global financial education summit, hosted here this week by Visa and the Chicago Federal Reserve. The summit was designed to explore the future of innovation in financial education, and the focus quickly went to the advantages and challenges of things like apps, robo-advice, text alerts, and one-touch shopping.
New technologies are turning some basic premises of personal money management inside out. I opened the morning panel with a story about one of my twentysomething daughters, whom I gave $50 as a birthday present only to have her hand it right back with the request that I Venmo the money to her instead. Venmo is an electronic payment system popular with Millennials, many of whom—like my daughter—view cash as a nuisance.
The younger generation is driving us pell-mell into a cashless economy. Already, swiping a card for purchases under $5 is routine. Within 20 years there will be no more ATMs, one expert predicts. I have long preached and often practiced that using cash is the best way to stick to a budget. You feel every dollar going out, and spend less. But many young people today say cash burns a hole in their pocket; they spend it recklessly. They prefer digital accounts, where they can track (and feel) where their money goes.
Technology is minting new standards for what works in personal finance—and the shift is leaving giant gaps in knowledge and behavior. On the one hand, an app like Acorns funnels spare change into a mutual fund and boosts retirement savings painlessly. That's good. But as the financial behaviorist Shlomo Benartzi points out: we can now sell stocks, borrow money from a friend and cash out our 401(k) without so much as speaking to another human. That's bad if, like most people, you are vulnerable to impulse spending.
The good and the bad of technology are all over the financial landscape. Mobile banking with real-time account updates can help people cut their spending by 16%, one study found. Text alerts and nudges are effective at getting us to save more and spend less. A robo-adviser like Betterment, which just got a $100 million venture capital investment, makes diversification and asset allocation turnkey. Yet mobile technologies also make it easy to tap carelessly, or swipe for a purchase, or send money to a friend or cause half way around the world.
In financial education circles, like the one at the Visa summit, tech is top of mind as educators wrestle with how to teach young people to manage their money in a world full of financial products and emerging rules of thumb that teachers are only vaguely familiar with—and which are changing almost overnight.
READ NEXT: What Your Resume Should Look Like in 2016
There is no question that we must find answers. "The payoff will be huge," Gil Beltran, undersecretary and chief economist of the Philippines Department of Finance, told summit participants. In his homeland, a more financially literate and money-tech savvy next generation would add 4 percentage points to annual economic growth, Beltran said. The impact would be less in developed nations. But even an extra half point of growth would be meaningful, adding $90 billion to the U.S. economy—or more than enough to turn Social Security cash-flow positive.
Fed researchers have concluded that mobile banking is becoming such a force—for good and bad behavior—that educators must look for ways to teach students how to use these new tools at an early age. Mobile finance is not inherently good or bad. But it probably pushes us farther and quicker in whatever direction we choose. That's good news if you are saver. Look out if you are not.