Money Lessons From the Presidents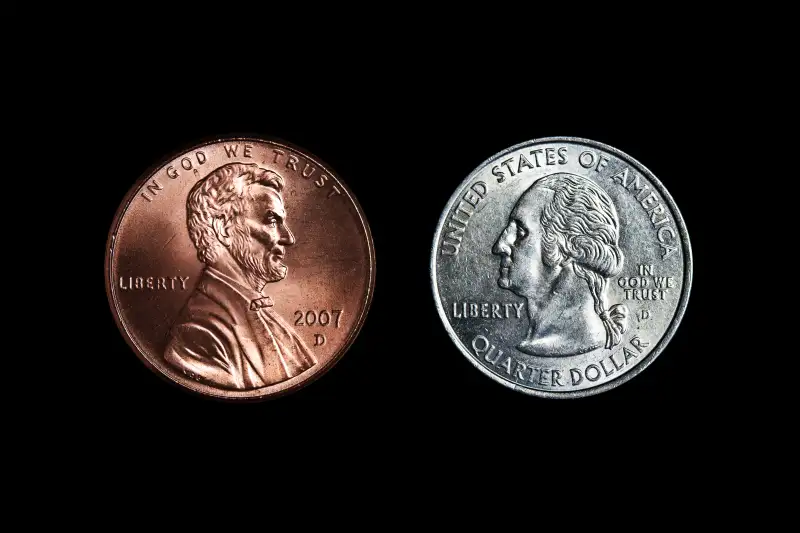 Presidents' Day is a great holiday for learning about American history, but it could be a good day for financial lessons as well. That's because Washington and Lincoln—the two presidents most closely associated with the holiday—weren't just great figures. They're also members of a select group of foundational leaders who were notably savvy money managers.
While Jefferson and Hamilton died deeply in debt, Hamilton so much so that his funeral doubled as a burial fundraiser, Washington and Lincoln are veritable financial role models. Here's how America's first president out-invested his political peers, and how the Great Emancipator saved his way to wealth.
Diversify like George
If there was one investing trick Washington mastered, it was diversification.
During the 18th century, Virginia's landed gentry got rich shipping fine tobacco to European buyers. So rich, in fact, that when the bottom fell out of the market in the 1760s, few plantation owners thought to change their strategy. Thomas Jefferson, a fellow Virginian, famously refused to move away from his longtime investment and went deeper and deeper into debt as tobacco prices plummeted.
George W. wasn't so foolish. He knew which way the wind was blowing, and decided an overdependence on a single failing asset wasn't the best business strategy. "Washington was the first to figure out that you had to diversify," explains Willard Sterne Randall, biographer of multiple founding fathers. "Only Washington figured out that you couldn't rely on a single crop."
After determining tobacco to be a poor investment, Washington switched to wheat. He shipped his finest grain overseas and sold the lower quality product to his Virginia neighbors (who, historians believe, used it to feed their slaves). As land lost its value, Washington stopped acquiring new property and started renting out what he owned. He also fished on the Chesapeake and charged local businessmen for the use of his docks.
The president was so focussed on revenues that at times he could even be heartless: When a group of Revolutionary War veterans became delinquent on rent, they found themselves evicted from the Washington estate by their former commander.
Save like Abe
It's no surprise that someone with Abraham Lincoln's upbringing would know the value of a dollar. Harold Holzer, an acclaimed Lincoln historian, described the future president's poverty as so severe that "until his stepmother arrived on the scene when he was six years old, he didn't even have a wooden floor."
From these humble origins, Lincoln emerged as a frugal man who lived on relatively modest means until his entrance into politics. According to Holzer, young Lincoln spent time as a shopkeeper, postmaster, and even considered applying his considerable strength to blacksmithing before finding success in law and politics.
As Lincoln's fame increased, so did his income. Holzer put his attorney's fee at as much as $5,000 per case, and he earned $25,000 per year as president. But despite his newfound wealth, the president was never tempted to overspend. On the contrary, he appears to have become an obsessive saver . "When he died he had several uncashed salary warrants in his desk drawer, and he saved $90,000 in four years, so he didn't spend a lot," Holzer said, "and that included sending a child to Harvard and Harvard Law School."
Unlike many politicians, Lincoln's frugality extended even to public money. He became furious upon learning that his wife, Mary Todd, had blown her budget on upgrades to the White House, and as David Herbert Donald records in his biography of the president, all but exploded when asked to seek additional funds from Congress. No more money would be approved for "flub dubs for that damned house!" Lincoln roared. "It would would stink in the land," he explained, to have spent $20,000 on furnishings "when the poor freezing soldiers could not have blankets."