Who Was Really the First American Billionaire?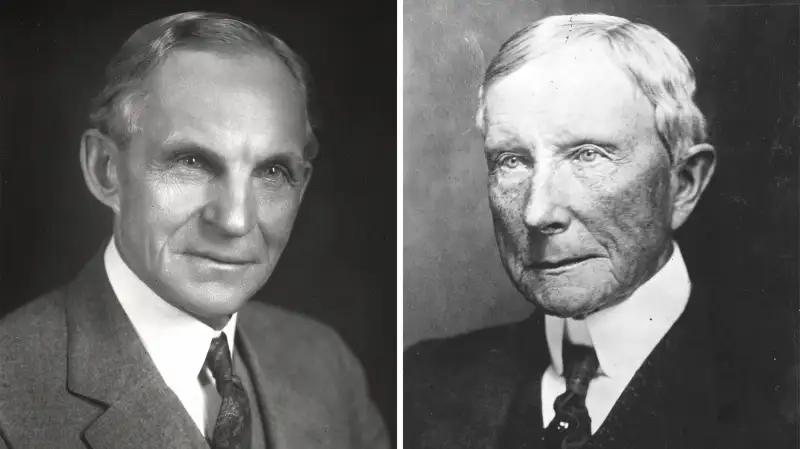 One hundred years ago this week, the U.S. anointed its first billionaire.
On Sept. 29, 1916 newspapers across the land reported that John D. Rockefeller had crossed the magical line from mere multimillionaire.
A rise in the share price of Standard Oil Co. of New Jersey the previous day had put him over the top, the papers said. Rockefeller's 247,692 shares were now worth close to $499 million.
Together with his other holdings "in various banks, railroads, enormous blocks of national, state, and municipal bonds, [that] brings his total up to the billion mark," the widely published account concluded.
From then on, Rockefeller was often referred to as the country's first (and for a long time, only) billionaire—even after his son, John D. Rockefeller, Jr., issued a statement insisting it was an exaggeration.
Recent Rockefeller biographers have been inclined to agree with Junior.
For example, in his authoritative 1998 biography, Titan: The Life of John D. Rockefeller, Sr., Ron Chernow estimated that Rockefeller's wealth peaked at $900 million in 1913.
But the legend lives on. Google "America's first billionaire" even today, and the name of Rockefeller dominates the results, just as it once did the oil industry, all the way from the well to the gas pump.
Unfortunately, Rockefeller's ruthless business tactics had also earned him a nastier nickname, one that was equally hard to shake: "most hated man in America." He would spend his later years trying to dispel that image, giving away much of his fortune and dispensing shiny new dimes to any little children who happened to cross his path, especially when news cameras were around.
Related: The 10 Richest Cheapskates of All Time
When he died in 1937, at the age of 97, his New York Times obituary referred to him as a "billionaire," putting the word in quotes, just in case.
So if John D. Rockefeller wasn't the first billionaire, who was?
Many historians now point to Henry Ford.
A man sometimes referred to as "American's second billionaire" by those who believed Rockefeller to be the first, the Model T mogul seems to have reached 10-figure territory by about 1925.
Not that he was exactly ecstatic about it. Asked by a reporter how it felt to be the country's first billionaire, he famously remarked "Oh, sh*t."