You Can Get Free Milkshakes, Lemonade and Smoothies Today for the First Day of Summer 2018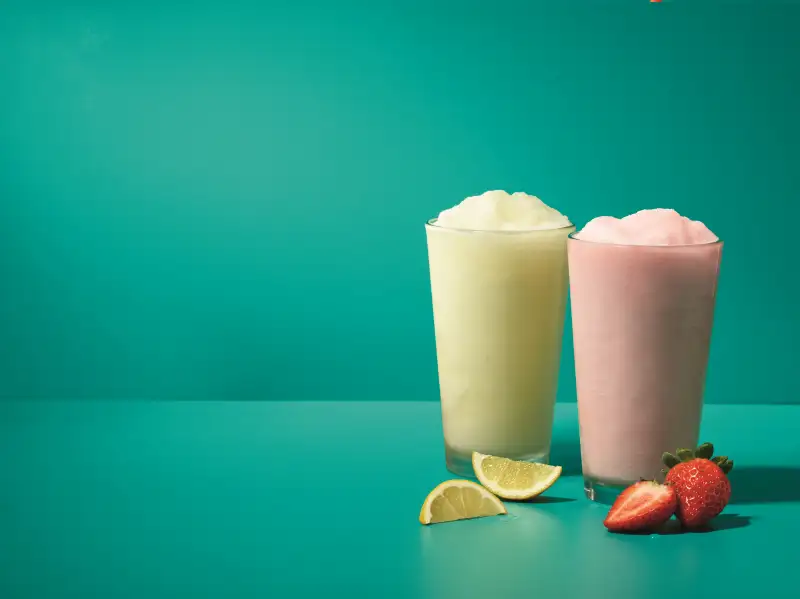 Courtesy of Dunkin' Donuts
It's officially the first day of summer, and chains like Dunkin' Donuts, McAlister's Deli, and Wayback Burgers are giving out free drinks throughout the day to celebrate.
And on top of it being the 2018 summer solstice, Thursday, June 21, also happens to be National Smoothie Day 2018, which means free smoothie deals in addition to first day of summer freebies.
Here's where you can score a free cold drink to kick off summer 2018.
You can get a free 3.5-ounce sample of frozen lemonade at Dunkin' Donuts from 10 a.m. to 2 p.m. on June 21 while supplies last. The free lemonade is available in two flavors: original and strawberry.
McAlister's Deli is hosting its 10th annual Free Tea Day on Thursday, June 21. All customers can get free iced tea—and it's a big one, too, at 32 ounces.
For National Smoothie Day on Thursday, Planet Smoothie locations are giving all customers a free 16-ounce Lunar Lemonade smoothie from 2 p.m. to 4 p.m. local time.
Text the word "Sip" to 91681, and you'll get a special offer for buy-one-get-one-free smoothies at Smoothie King on Thursday, June 21.
It's Free Shake Day at Wayback Burgers. All customers can get a free 12-ounce black-and-white shake all day on Thursday, June 21. No purchase required.