First Jobs of Social Entrepreneurs Who Are Changing the World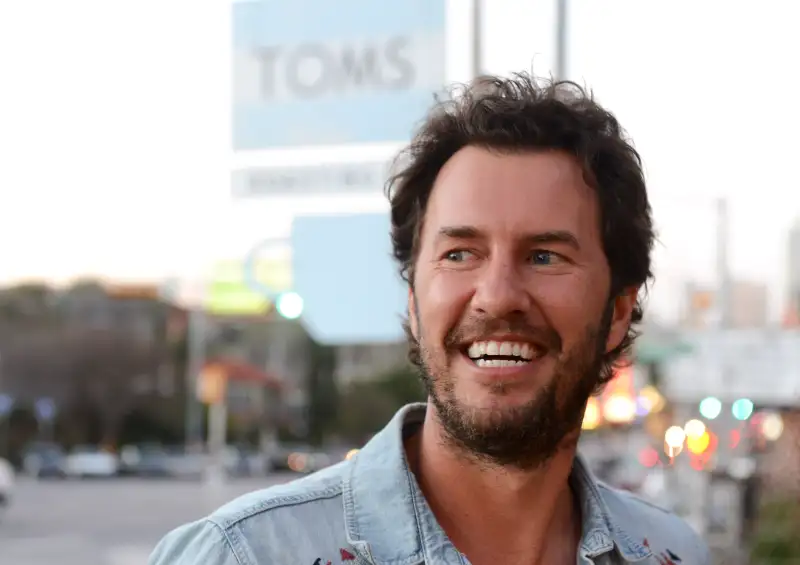 Vivien Killilea—2014 Getty Images
What does it mean to be a success?
In the days of railroad barons and oil tycoons, it might have meant amassing the most cash possible. These days, the idea of true success has shifted towards the "social entrepreneur" - those who can create thriving enterprises while bringing about positive social change.
Everyone from Microsoft's Bill Gates to Virgin's Richard Branson are deploying their business acumen to help the causes that are most meaningful to them. We talked to a few of the world's top social entrepreneurs about how they got their start.
Scott Harrison
Founder, charity: water, which brings safe drinking water to the developing world
First job: McDonald's
"I was around 15 in Flemington, New Jersey, and applied for the job cold. I ended up taking orders and working the takeout window for absolute minimum wage. They did sweeten the pot with free food, though, which for me usually meant Quarter Pounders with cheese.
"Once I volunteered to dress up as the Hamburglar to hand out coupons because you got paid time-and-a-half. It was a pretty ridiculous costume, with a hat so big that it was difficult to get through doors. I had to tilt my head to one side. I was so terrified of getting recognized by my friends.
"I remember that the restaurant floors were always slippery with grease, which was kind of gross. And the uniform was not very attractive on me, topped by that plastic webbed hat, not a good look. Nowadays, I'm a pretty infrequent visitor to McDonald's, usually in an airport somewhere. But I am partial to McFlurries."
Jessica Jackley
Co-founder: Kiva, a microfinance site, and author of "Clay Water Brick"
First job: Art teacher
"I always had a real passion for art. Where I grew up, in a suburb north of Pittsburgh, there was a little family-run art studio. So after 10th grade, I started teaching skills like drawing and painting to kids as young as three.
"Nowadays, my life has been taken over by my own boys - four-year-old twins and a nine-month-old baby - so that art job has served me well. As a parent, I am always walking around with a long list of arts-and-crafts projects in my head.
"What I took away from that job was the ability to teach: To be able to meet somebody where they are and walk them through something totally new. I am also pretty good at getting people inspired about something. I like to face a problem together and help them figure out where they want to go."
Blake Mycoskie
Founder: TOMS, a retailer that provides shoes and other services to those in need, and author of "Start Something That Matters"
First job: Doing laundry
"I was going to Southern Methodist University in Dallas and injured my Achilles tendon playing tennis. I couldn't carry my laundry to the basement, so I looked in the Yellow Pages for a company that could do it for me and nothing like that existed. So I decided along with my college roommate to start a laundry service.
"We bought an old FedEx truck for $1,500. Our innovation was that we recognized the target customer was the parent, not the student. So we set up a table at check-in at the beginning of the year, and charged one price for an entire semester of laundry, something like $300. We were basically selling parents peace of mind.
"We were pretty successful, eventually expanding to six universities with 50 employees, and sold it after a few years. But I absolutely refuse to do laundry now. I did more laundry than you can ever imagine. At the time it really sucked, but like anything in life, you look back on it with nostalgia."
Sally Osberg
President and Chief Executive: Skoll Foundation, which invests in social entrepreneurs, and author of "Getting Beyond Better: How Social Entrepreneurship Works"
First job: Swimming teacher
"I was 16, and I taught swimming with the Parks & Rec department of Huntington Township, on the north shore of Long Island, New York. The kids were between 5 and 9 years old. The first thing you had to do was put your face in the water and blow bubbles: Some took to it like ducks to water, and some were absolutely terrified.
"In order to teach swimming, you had to get lifeguard certification, and that was a frightening business. The woman who put me through my paces was quite testy, and her job was basically to try to drown me. I had to do a ju-jitsu move and then rescue her. It wasn't fun.
"The thing I remember most was that fear, and the courage it takes to overcome it, is huge. Whether it is learning to ride a bike, or putting your face in the water for the first time: To know that you have the capability of conquering your fears is an essential life skill."