How Much House Can You Afford? Many Buyers Are Ignoring a Classic Rule of Thumb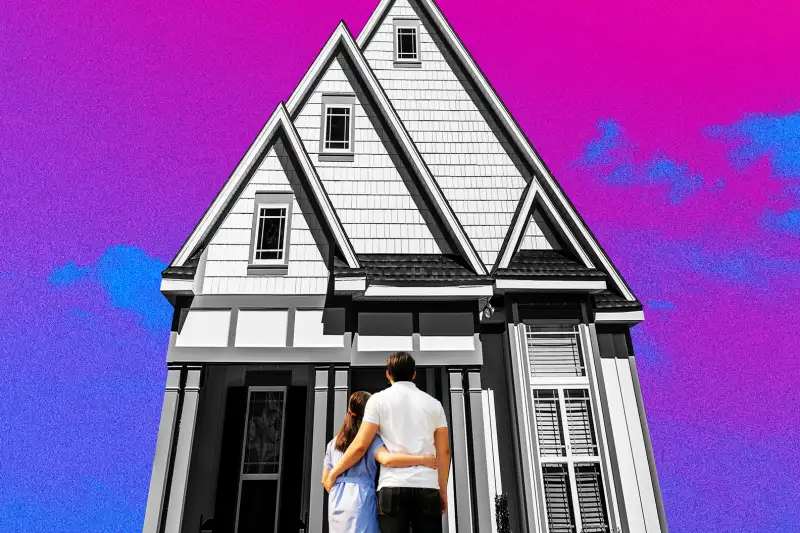 Money; Getty Images; Shutterstock
The finance world is full of rules that, while not set in stone, help people to stay within their budgets and making sound decisions for their money.
One of those rules is to keep mortgage payments under 28% of your household income. However, thanks to today's high mortgage rates and elevated housing prices in general, first-time homebuyers are spending well beyond that recommended 28% figure: Typical payments for this group now account for over 40% of their gross income.
High mortgage rates have buyers spending big
A report from the National Association of Realtors shows that first-time homebuyers may be overestimating how much house they can afford. Typical first-time buyers spent 40.4% of their gross income on mortgage payments during the third quarter of the year, up 2.2 percentage points from the second quarter.
For reference, first-time home buyers spent, on average, 23.3% of their gross income on a mortgage 10 years ago, in 2013. In 2018, they spent 26.4% on payments.
Rules differ among experts, but it's often advised that homeowners calculate their mortgage so that they spend no more than 28% of their gross income on payments. Keeping below this range generally stops owners from feeling overburdened by their home payments and ensures that they have plenty to budget for other expenses. (Mortgage lenders may also use the so-called 28/36 rule to determine your ability to afford a new home.)
Apparently, though, many first-time homebuyers are ignoring the 28% rule because of their desire to own a house — and perhaps, their feeling that housing costs aren't going to come down anytime in the near future.
Mortgage rates are hovering now at around 7.5% — a slight retreat from the 8% rates seen in October, though quite high in the grand scheme. Since January 2022, when rates were around 3%, they've been climbing steadily upward, ever since the Federal Reserve began hiking interest rates that year. The Fed is vague on when it will finally finish these hikes and (possibly) start slashing rates again.
Now, those who are pursuing their dream homes in spite of the adverse market conditions are paying a lot to do so. The NAR's report calculates that a starter home (valued at around $345,000) with a 10% down payment loan cost the buyer $2,149 per month in the third quarter of 2023. A year ago, the comparable monthly cost for a starter home was just $1,806.
Mortgage rates aren't the only driving force behind rising costs. The NAR reported that single-family existing home prices rose in 82% of the 221 metro areas it measured during the third quarter. Almost 20% of these metro areas saw prices grow by 10% or more year-over-year.
These factors are driving payments higher not just for first-time buyers, but for all homebuyers. The average mortgage payment with a 20% down payment loan increased from $1,838 per month in the third quarter of 2022 to $2,192 in the same period this year, representing a 19% year-over-year increase.
For the time being at least, homebuyers overall have been sticking to the 28% rule of thumb. Households as a whole are spending 26.8% of total income on mortgage payments, according to NAR data. But this figure has risen a bit from 23.5% a year ago.
More from Money:
4 Reasons It's Actually a Good Time to Buy a House (for Some People)
Down Payment Assistance: These States Will Give You Money to Buy a House
Here's What's Next for the Housing Market After a Massive Realtor Lawsuit