Flash Sale: Visit Iceland for $399 Round-Trip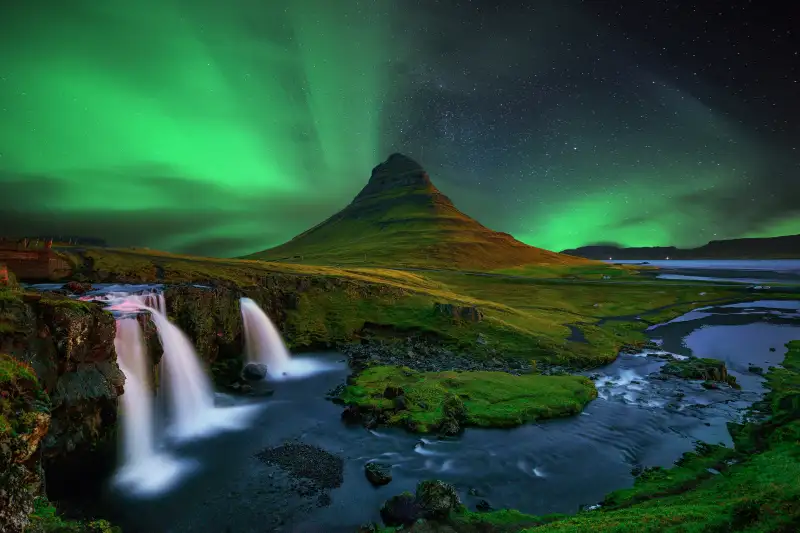 www.fredconcha.com @ All Rights Reserved—Getty Images
Iceland, where much of the HBO megahit "Game of Thrones" is filmed, has emerged as one of the world's hottest tourist destinations. A new airfare sale with cheap flights from all over the U.S. to Iceland gives you a great excuse to see what everyone's talking about.
Icelandair's flash sale is offering round-trip flights this fall to Reykjavik for only $399, with all mandatory taxes and fees included, from four U.S. cities. Airfare to Reykjavik from four other cities, including a couple on the West Coast, are available for only $499.
Tickets must be purchased by Friday, September 29, to take advantage of the sale. The special pricing is valid during times when you stand a good chance of seeing the northern lights, which are especially likely to appear in November and December. Here are the promotional fares, and the exact dates when prices are good for each route.
Boston to Reykjavik: $399 (October 1 to December 15)
Chicago to Reykjavik: $399 (October 24 to December 14)
Washington, D.C., to Reykjavik: $399 (October 3 to December 14)
New York to Reykjavik: $399 (November 8 to December 14)
Denver to Reykjavik: $499 (October 16 to December 15)
Minneapolis to Reykjavik: $499 (October 30 to December 15)
Portland to Reykjavik: $499 (October 17 to December 14)
Seattle to Reykjavik: $499 (October 24 to December 15)
Bear in mind that even as Icelandair's sale prices are pretty great deals, it's possible that you'd pay even less by booking with one of the low-cost upstart airlines that are transforming the transatlantic flight market.
Right now, for instance, Iceland-based WOW Air is advertising flights on routes like Boston-Reykjavik for as little as $99 each way. Availability at the lowest prices is limited, but we were able to confirm theoretical bookings on this route for some dates in November at a total round trip cost of only $210.
Just be aware, however, that airline policies can vary widely. Some airlines include basics like seat reservations and checked baggage with the price of a ticket, while WOW Air charges extra for these and many other amenities.