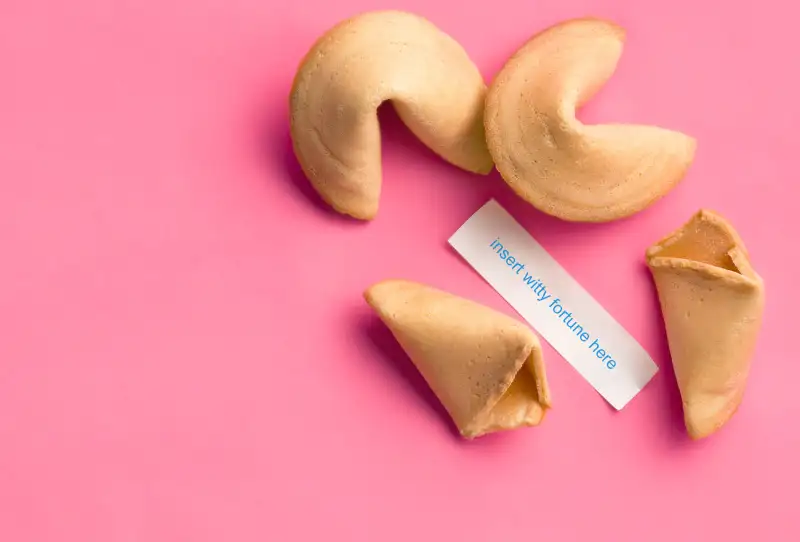 The man who's been delivering us inspiring fortunes for 30 years is nearly out of ideas.
For 30 years, Donald Lau has served as "Chief Fortune Writer" at Wonton Foods, which bills itself as the largest manufacturer of fortune cookies, noodles, and other Chinese staples. Now, he's stepping down.
Why? He's got writer's block.
"I used to write 100 a year, but I've only written two or three a month over the past year," Lau recently told Time.
In the '80s, when Lau first landed the role at the Queens and Brooklyn-based company, cookie fortunes were, well, fortuitous (think: "A dream you have will come true"). But today, he says, the premium is on new, inspirational sayings that promote Yogi tea bag-style well-being.
The pressure has led Lau to hand his soothsaying responsibilities to another employee: James Wong, a nephew of the company's founder. Lau will continue to serve as Wonton Food's Chief Financial Officer.
Time writes: