Bar Is Giving Away Free Beer Until Local College Football Team Wins a Game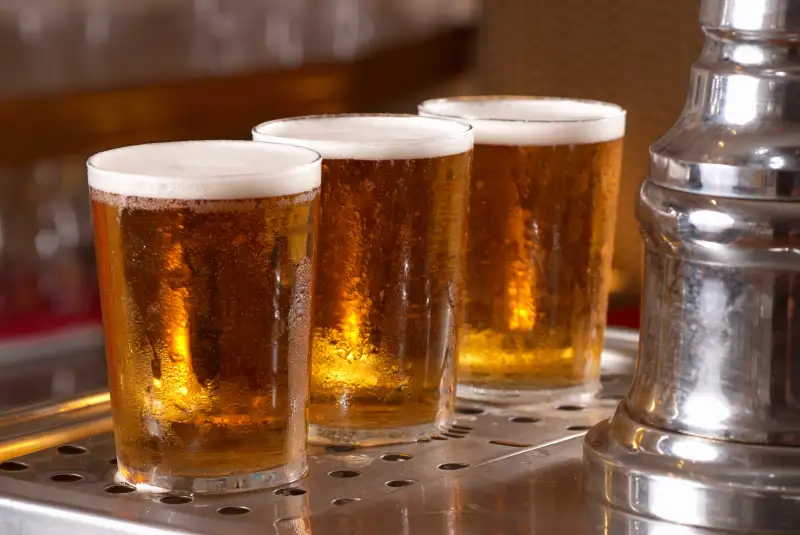 Earlier this week, the website of The Basement in Orlando, Fla., was down, apparently because too many people were interested in the bar's new deal. Normally, the downtown sports bar has specials coinciding with college football games on Saturday afternoons such as $5 Jamesons and $15 mix-and-match beer buckets.
But this Saturday—and perhaps even more Saturdays to come—The Basement is hosting a drink special that drew attention well beyond central Florida. As Sports Illustrated and others reported, beer is 100% free at The Basement this Saturday during the University of Central Florida (UCF) football game, which is scheduled to kickoff in New Orleans (against Tulane) at noon.
As an Instagram message posted by The Basement explained, the bar will serve free beer during every UCF game until the team—currently 0-4—wins a game. "Seriously," the Instagram post states. "Free beer during every game until we win. Because we need something to get excited about."
With a drink special like this, mind you, it's likely there will be plenty of bar patrons actively rooting against UCF—because every loss promises more free beer down the line.
According to Vegas Insider, the UCF-Tulane game is a "Pick 'Em," meaning that neither team is favored to win. The team went 9-4 last season, and some predicted that it would win its division this year, so the team is bound to get a victory sooner or later. Surely there are many fans—of free beer, not the UCF Knights—who are praying it's later, and perhaps even that the team could run the table and have a winless season.