You Can Try a Meatless Beyond Burger for Free at Carl's Jr. Today. Here's How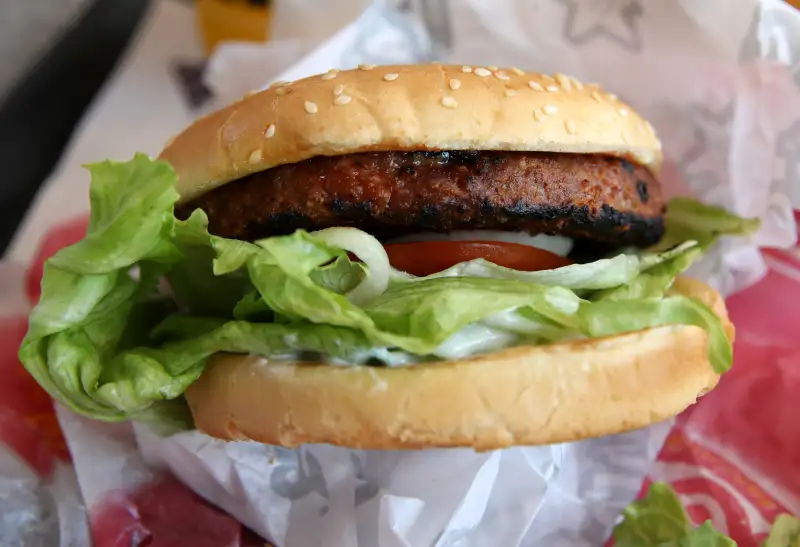 Justin Sullivan—Getty Images
If you haven't yet tried one of those meatless Beyond Burgers everybody seems to be talking about, today's your chance to get a taste — for free.
Carl's Jr. restaurants are giving every customer a free Beyond Famous Star burger with cheese on Thursday, August 15, while supplies last, with the purchase of a large beverage. To get your free Carl's Jr. Beyond burger today, all you have to do is buy any large drink and say "Beyond Upgrade" when ordering.
If you're unfamiliar with Beyond Burgers, they are plant-based patties with no soy, gluten, or GMOs. They are made by the company Beyond Meat, which sells its products in supermarkets and multiple restaurants. The Beyond Famous Star burger first went on sale at Carl's Jr. in December 2018.
Beyond Meat went public in May 2019 with an IPO price of $25, and shares soared 163% on the first day of trading. Beyond Meat stock was selling for over $250 a share in late July, though it's back down around $165 lately.