Free Comic Book Day 2019 Is This Saturday. Here's Where You Can Get Free Comics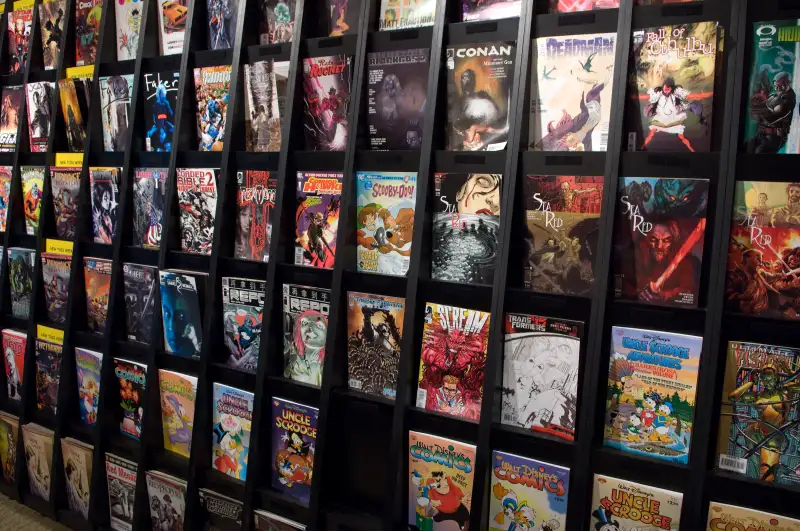 Douglas Graham—CQ-Roll Call,Inc.
Saturday, May 4, is Free Comic Book Day 2019!
Free Comic Book Day is just what it sounds like — it's when you can get free comic books at stores all over the country.
The "holiday" dedicated to free comics has been celebrated for years. If you have ever wondered "when is Free Comic Book Day" this year or any year, try to remember that it always falls on the first Saturday of May, just like the Kentucky Derby.
Every year for Free Comic Book Day (or FCBD among true fans), publishers like DC Comics and Marvel Comics release special editions of comic books that can be given out for free at more than 2,300 stores in the U.S. To find a nearby shop participating in Free Comic Book Day 2019, just plug in your zip code at FreeComicBook.com's Store Locator tool.
As for the Free Comic Book Day list of freebies you can scoop up on Saturday, there are 51 different free comic books available at shops on Saturday. Your neighborhood comic book shop may not have every free issue, but each participating store should have at least a couple dozen free comic books up for grabs, while supplies last.
Among the characters and story lines you'll be able to read about in issues given away on Free Comic Book Day 2019 are titles featuring Spider-Man, Star Wars, The Tick, Spawn, Punchline, Robotech, Little Lulu, Casper, Bob's Burgers, Riverdale, Teenage Mutant Ninja Turtles, Doctor Who, and the Avengers.
For an in-depth look at all 51 of the 2019 Free Comic Book Day list, check out the promotional YouTube video that sums up each and every one of this year's free comic books.