It's Free Cone Day at Haagen-Dazs. Here's How to Get Free Ice Cream Today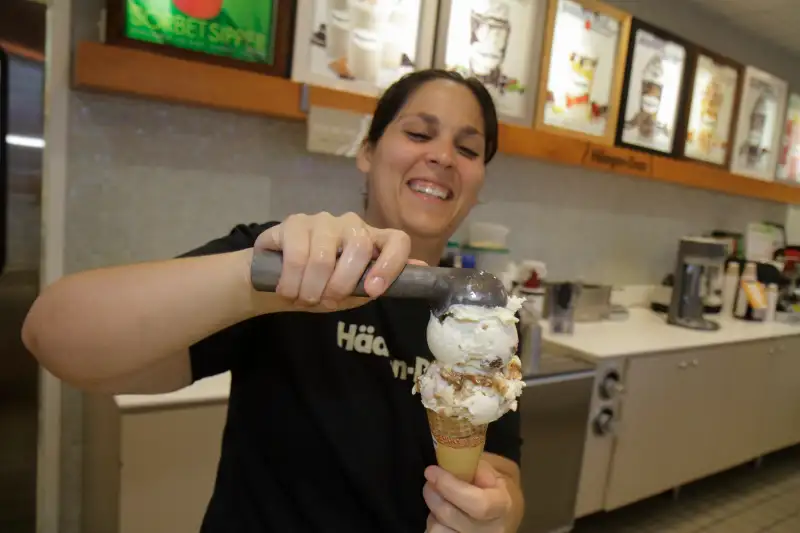 Jeff Greenberg—UIG via Getty Images
"The ultimate day of indulgence," as Haagen-Dazs calls it, is blessedly upon us.
Haagen-Dazs Free Cone Day 2018 is happening on Tuesday, May 8. Like the free ice cream days from Ben & Jerry's and Dairy Queen before it, Haagen-Dazs Free Cone Day promises free ice cream cones for all customers, no strings attached.
To get your free Haagen-Dazs ice cream, simply go to a participating location from 4 p.m. to 8 p.m. on Tuesday. Each customer will get a free mini-cone, in any flavor available.
Here is how to find Haagen-Dazs shops and snag your free ice cream. As you'd guess, Free Cone Day is very popular, so be prepared for crowds and long lines while you wait to get your free treat.