You Can Get a Free Frozen Yogurt Today. Here's How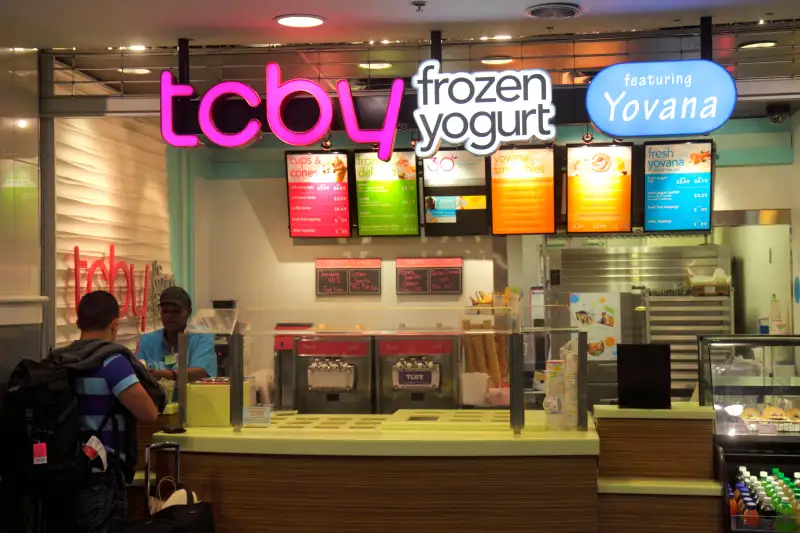 It might seem odd that National Frozen Yogurt Day is celebrated in the middle of winter—we would have guessed it would be in spring or summer, not when much of the country is literally below freezing. But National Froyo Day is February 6, and the faux holiday is full of opportunities to get free frozen yogurt.
This Tuesday, February 6, TCBY is among the frozen yogurt chains giving away free frozen yogurt to all customers, no strings attached. At least two other specialty restaurants have free frozen yogurt deals as well. Here are all the details, valid at participating locations around the country:
TCBY: All TCBY customers on get their first six ounces of frozen yogurt free all day on Tuesday. No purchase or coupon required.
Yogurtland: From 4 p.m. to 7 p.m. on Tuesday, Yogurtland is giving all customers a free five-ounce serving of frozen yogurt or ice cream. That includes orders served with special toppings like Kit Kats and Whoppers.
Sweet Frog: If you spend $5 or more at Sweet Frog on National Frozen Yogurt Day 2018, you'll get a $5 credit good for a future visit by the end of March. In other words, you can essential snag a free frozen yogurt on your second visit.