6 Easy Ways to Get Free Museum Admission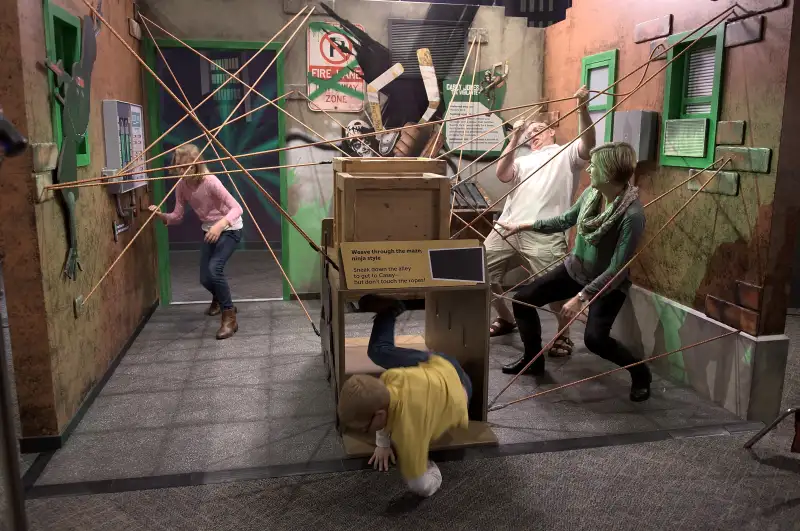 courtesy Liberty Science Center
Summer is just about here, and with it comes the busy season for outings for families seeking history and culture, or perhaps just relief from the heat with some air-conditioning. Before you head out to zoos, science museums, and arts institutions, however, check out some of the ways that you can enjoy these venues without paying full—or any—entrance fees.
Here are a half-dozen strategies that could get you free admissions at museums around the country.
Flash Military ID. Thanks to a program called Blue Star Museums, members of the active-duty military and their families get free admission all summer long at thousands of participating museums around the country. From Memorial Day through Labor Day, those who qualify get free entrance to institutions such as the Shedd Aquarium in Chicago, the Florida Museum of Natural History, and MOMA and the Metropolitan Museum of Art in New York City.
Read Next: 10 Great Freebie Days to Look Out for This Summer
Flash a Bank of America card. Show your Bank of America or Merrill Lynch credit or debit card (along with photo ID) at institutions participating in the "Museums on Us" program and you'll get free admission on the first full weekend of every month (including Labor Day in 2016), around the calendar year. The Skirball Cultural Center in Los Angeles, Seattle Art Museum, Denver Botanic Gardens, and the Liberty Science Center in Jersey City, N.J., are among the many participating spots. Generally speaking, the free admission offer only applies to the cardholder, not anyone else in your party.
Flash your museum membership. In many cases, it's worth it to become a member of your local science museum even if you'll only visit that institution once or twice a year. Why? Because many museums belong to a "passport program" that grants admission to members not just at their home institution, but at hundreds of science centers and museums around the world. If you're planning on doing any traveling this summer, see if you'll be in proximity to participating venues that'll let you in free thanks to your museum membership card.
Reserve free passes from your public library. Library systems in cities such as Boston, Chicago, Seattle and many others allow patrons to reserve free passes to local museums, art galleries, and zoos. They generally can be reserved and checked out just like a book, are often valid for an entire family's entrance, and must be returned within the allotted time to avoid late charges.
Take advantage of free days. Tons of museums open their doors free of charge once a month, or sometimes more often. The New Mexico Museum of Art, for instance, is free on the first Friday of every month from November through April, and free from 5 p.m to 8 p.m. every Friday from May through October. The Highland Street Foundation in Massachusetts is hosting a Free Fun Fridays series throughout the summer, in which institutions like the Boston Children's Museum, Franklin Park Zoo, and the Cape Cod Museum of Natural History are free for all guests on select Fridays. Check museum websites to see if it offers a free admission day (or days), and plan your visit accordingly.
Read Next: 27 Smart Ways to Save Money on Family Vacations
Wait for Museum Day Live. Every year, Smithsonian magazine organizes one big free museum day when visitors can get free admission to well over 1,000 cultural institutions from coast to coast. This year, the day of free museums is Saturday, September 24. It's not as simple as just showing up, however. To get in free, you must find a participating museum and reserve a pair of passes.