Perkins Is Giving Away Free Pancakes Today. Here's How You Can Score Some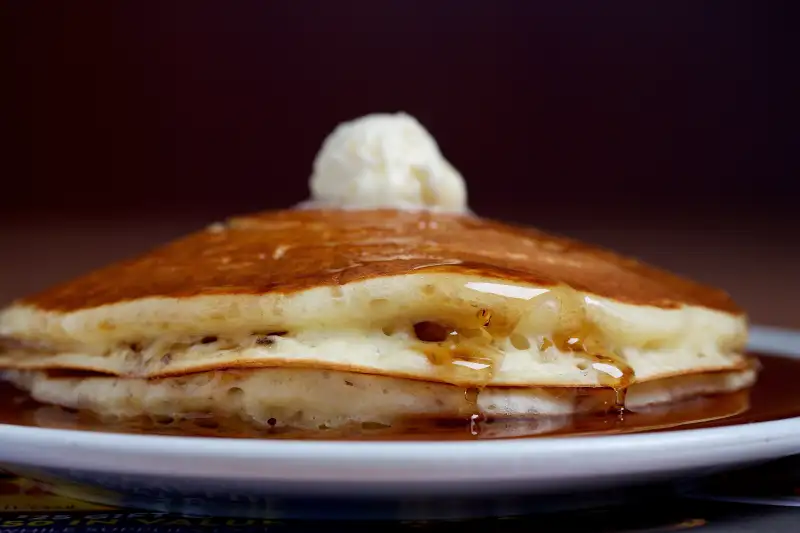 The Washington Post—The Washington Post/Getty Images
Thursday, September 27, is a very special day at Perkins Restaurant & Bakery locations around the country: The chain with 400 restaurants in 33 states is giving away free pancakes to all customers — while raising money for charity in the process.
Even though National Pancake Day is September 26 on some calendars (and IHOP usually hosts its annual free pancake day on a Tuesday in February or March), Perkins has decided that September 27, 2018, is when it would give away free pancakes.
Taking advantage of the deal is simple. Perkins Restaurant customers are all welcome to one free short stack of pancakes on Thursday. There is no other purchase required, nor any loyalty program or coupon needed.
Perkins does ask, however, that in exchange for free pancakes on Thursday customers consider making a donation to Give Kids The World Village, a nonprofit resort in central Florida that provides free vacations for children with serious illnesses and their families.
All of the money collected by Perkins Restaurants on its Free Pancake Day on Thursday will go to help fund the Give Kids The World Village's Gingerbread House. It's the resort's on-site restaurant — operated by Perkins — that gives free food to all guests.