How to Get a Free 7-Eleven Slurpee and $7.11 Six Flags Admission on July 11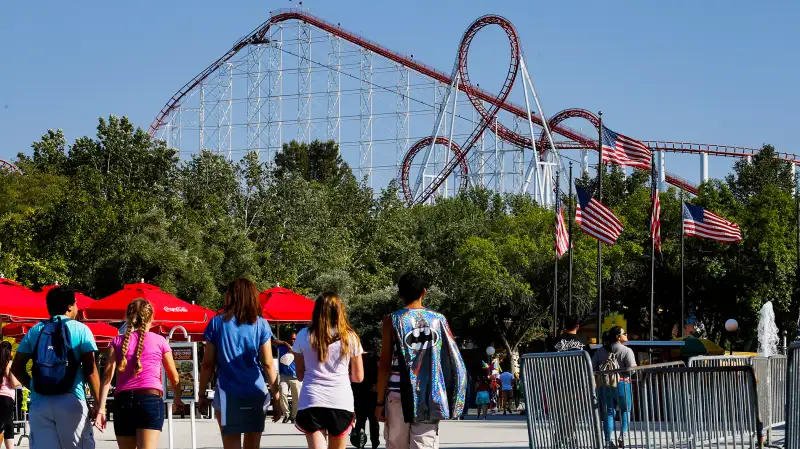 Patrick T. Fallon—Bloomberg via Getty Images
Next Monday is July 11, a.k.a. 7-Eleven Day, one of the most anticipated freebie days of summer. As usual, 7-Eleven is celebrating its big day by giving away free Slurpees.
Specifically, the plan for the 2016 edition of 7-Eleven Day, or Free Slurpee Day as many people call it, is that each customer can get one small-size Slurpee anytime between 11 a.m. and 7 p.m. In previous years, the free Slurpee was limited to a 7.11-ounce size, but starting in 2013 the company bumped up the freebie to the standard 12-ounce small size, and that's what they're giving out this year.
The convenience store chain has introduced a new Birthday Cake Slurpee flavor Slurpee this year to celebrate the 50th anniversary of the Slurpee, but customers can pick any flavor they want for their freebie on July 11. The company estimates that stores will give away 11 million Slurpees on Monday.
In addition, Six Flags theme parks, which first struck a partnership to sell 7-Eleven Slurpees in 2012, have a special deal for 7-Eleven Day. Anyone who makes a purchase at 7-Eleven on July 11, or who simply downloads the 7-Eleven mobile app, can get admission after 7:11 p.m. to Six Flags for only $7.11.
Read Next: 10 Best Freebie Days of Summer

To repeat, the offer of $7.11 entrance is only valid after 7:11 p.m., and only on Monday, July 11. Check the opening hours at your local Six Flags to see if the deal is worth it. Many of the company's theme parks stay open until 10 p.m., but some close at 9 p.m., in which case it would be a real scramble to get in a few rides before being ushered back out of the gates.