You Can Get Free Soup From Panera Today. Here's How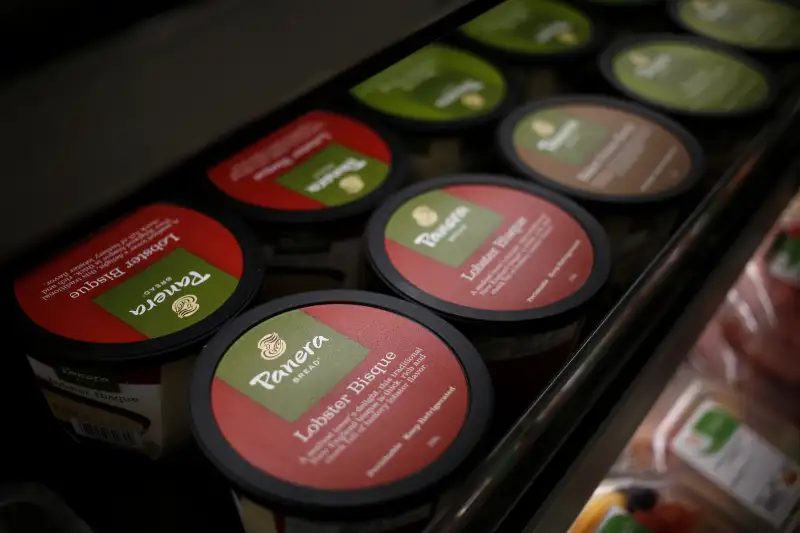 Bloomberg—Bloomberg via Getty Images
Panera Bread is giving away free cups of soup Wednesday, but you'll need to order it online to get the deal.
The fast-casual dining chain is celebrating its expanded delivery service, which now services 897 cities across 43 states, by offering free cups of soup to anyone who places an order online and lives within an eight-minute drive of a Panera location.
To get your free soup, go to the Panera Bread app or website, place an order of $5 or more, and use the code "PANERADELIVERS." In most areas, you'll also need to pay a $3 delivery fee. The offer is only good for Wednesday, May 9 and delivery hours are normally between 11 a.m. and 8 p.m.
Panera has been delivering to select locations since 2016, but recently expanded to cover a larger swath of the U.S. Digital orders have become a major source of revenue for Panera — with delivery generating an extra $5,000 a week for stores that have had it, CEO Blaine Hurst told Today.
"I believe in the very near future delivery, will no longer be an option for a restaurant company ... you'll have to deliver," he said.
While many cafe chains offer delivery via third party services like Uber Eats, Panera has opted to follow the model of traditional pizza and Chinese take-out restaurants, employing its own drivers. Panera says the service has created more than 13,000 jobs.
But free soup may not be enough to lure some customers to order online, though. Panera was the latest company to have a massive data leak where thousands of customers' personal data were found to be accessible as plain text on the company's website last month.