22 Incredibly Useful Things Your Town Is Probably Giving Away for Free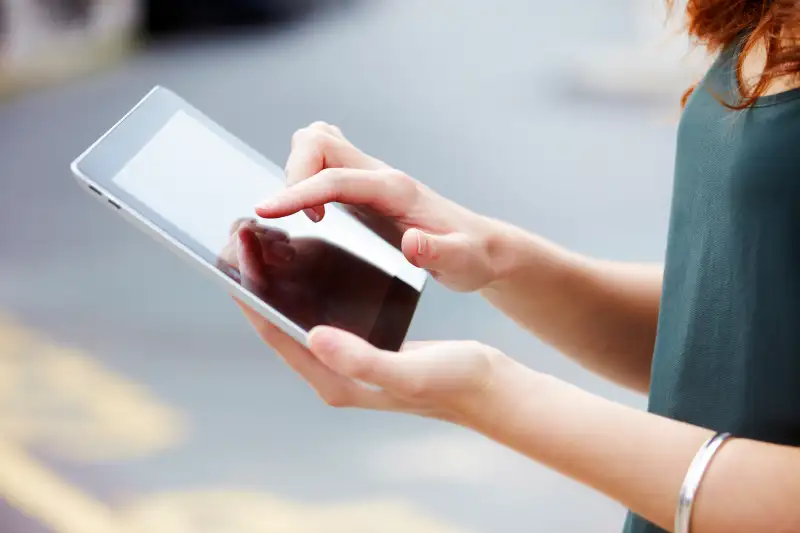 Tim Robberts—Getty Images
Before running off to your nearby home-improvement store to stock up on supplies for your latest DIY project, pause for a second. There's a good chance that whatever you need—wood chips, gardening tools, and such—are actually available free of charge in your town.
Because the knee-jerk impulse of many people is simply to buy whatever they feel they need at the moment, a variety of programs that lend or give out useful supplies, tools, and technology are often overlooked. But it makes perfect sense to take advantage: Not only do these programs save you money, they're often good for the environment—less consumption, more recycling—and once you return the items you've borrowed they're not taking up space in your garage.
So, in no particular order, here are 22 different things you could—and therefore should—be getting for free in your neck of the woods.
1) Mulch. Towns like Kansas City, as well as many, many others around the U.S., have an area designated for the free dropoff of leaves, branches, grass clippings, and other natural debris—and these same locations often mulch the material and allow residents to take away as much as they want for use at their homes. In addition to mulch, you can sometimes grab wood chips and firewood at no charge.
2) Compost. It's the same concept as mentioned above. South Bend, Ind., for instance, welcomes locals to pick up all the compost and mulch they want for free if they load it themselves, while Southold, N.Y., residents are limited to 500 pounds of free compost or wood chips annually.
3) Fishing Poles. A special program at Pennsylvania's Erie County Public Library loans out fishing poles and tackle boxes to anyone with a valid library card.
4) Sewing Machines. The "Library of Things" inside the Sacramento Public Library in California loans out board games, musical instruments, and sewing machines, among other items that certainly aren't books.
Read Next: 10 Great Freebie Days to Look Out for This Summer
5) Musical Instruments. The library in Sacramento isn't the only one where cardholders can borrow banjos, drums, violins, and such. Libraries in places like Northampton, Mass., Ann Arbor, Mich., and up in Toronto, Canada, have instrument lending programs as well.
6) Rain Barrels. Programs in places such as Cook County, Ill.,, Norman, Okla., Buffalo, N.Y., and Staten Island in New York City provide residents with free rain barrels. Buying one yourself likely costs $50 and up, and using a rain barrel also saves money on your water bill in the summer.
7) Composters. Orlando, Fla., and Gilbert, Az., are among those that have had programs giving away composting bins to residents.
8) Leaf Bags. Understandably, most towns that provide residents with free compostable leaf bags—Longmont, Colo., and Rock Island, Ill.. to name but two—generally give them away in the fall for seasonal cleanup.
9) iPads. Public libraries in locations such as Eau Claire, Wisc., loan out iPad Airs preloaded with 20 e-books and dozens of free apps for two weeks at a time.
10) E-readers. The Worcester Public Library in central Massachusetts, for example, loans out Kindles and Nooks to locals for 14-day periods—just watch out for the late fees, which can run $5 per day.
11) Cake Pans. Dozens of special cake pans featuring everything from Big Bird to Harry Potter are available for loan at libraries like those in North Haven, Conn., Ackley, Iowa, Seward, Neb., and Somerset, Mass. Borrow one for your party or special event, and then bring it back when you're done so it's not clogging up your cabinet space.
Read Next: 10 Things That Will Be Cheaper During the Summer of 2016
12) Ladders. Face it: Many tools aren't worth buying, not if you're only going to use them for a single job, and especially not if they're bulky and you don't have the space to store them. Most importantly, tools like these are not worth buying if you can borrow them for free! So tool-lending libraries like those run by the Berkeley Public Library in California are invaluable. There are roughly 100 kinds of tools available to borrow, including a choice of 10 ladders and 14 saws. To find tool-lending libraries nearby, do some Googling and inquire at your town website, or check out LocalTools.org, which maintains a huge list of tool-lending organizations around the globe.
13) Hand Tools. California's Oakland Public Library and tool-lending libraries in Seattle and both Portlands—Maine and Oregon—come in handy for home-improvement.
14) Power Tools. Lending libraries like those listed above are heavy on hand tools, but power drills, circular saws, and such are also often available.
15) Landscaping Equipment. Depending on the tool-lending library, shovels, rakes, picks, hoes, trowels, spades, lopping shears, and even lawnmowers may be on hand to loan out.
16) Seeds. Seed libraries in places such as Tucson, Az., Richmond, Calif., and Depauville in upstate New York have hundreds of flower and vegetable seeds available for the taking. Or "borrowing" as these organizations like to put it, with the idea growers are expected to bring back new seeds later on. Check out SeedLibraryMap.com for free seeds in your neck of the woods.
17) Trees. Check out if your town has a program like those in Seattle and Charlotte, N.C., in which residents get free trees for planting in their yards.
18) Video Cameras. The public library in Spokane, Wash., is one of many that'll loan out HD video cameras, free of charge and complete with editing software.
19) Telescopes. New Hampshire has a huge telescope-lending program, with dozens of public libraries throughout the state allowing residents to borrow the pricey pieces of equipment and gaze at the stars. There are other random libraries around the country that loan out telescopes as well, including those in Ann Arbor, Mich., and Worcester, Mass.
20) Recording Studio. One of the coolest and most unusual public library features has to be the YOUmedia center in Hartford, Conn.: Among other things, it boasts a 3-D printer, video-gaming hub, and recording studio for the free use of teenagers with local library cards.
Read Next: 12 Things Americans Are Suddenly Buying More Than Ever
21) Tables and Chairs. Sure, you could rent tables and chairs for the party you're throwing. But if you're lucky enough to live near a place that loans them out for free, like the Rossford Public Library in Ohio, why not just borrow them?
22) Museum & Zoo Passes. Public libraries all over the country—in Boston and Seattle, to name just two—allow cardholders to reserve and borrow passes granting free admission to various museums, zoos, and historical attractions. Understandably, reservations for these passes get snatched up quickly in the summer. So inquire soon about how to get your free passes at your local library.