The 20 Highest-Paying Job Skills for Freelancers Right Now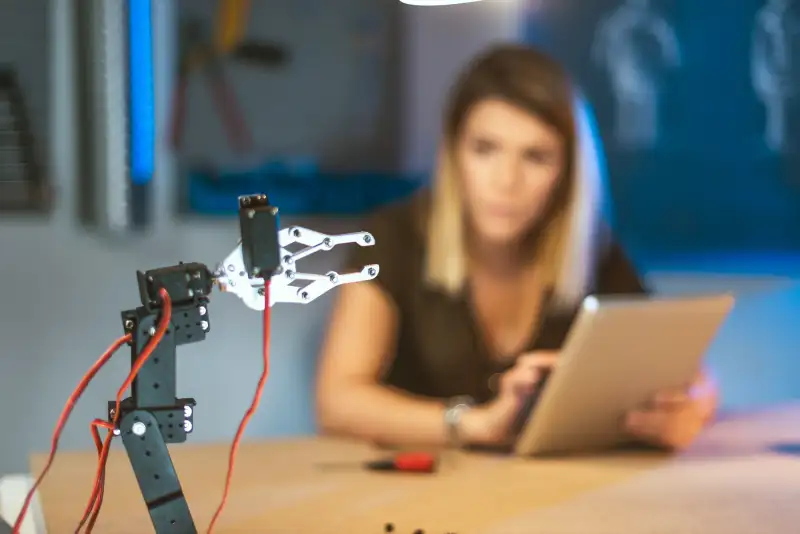 Georgijevic—Getty Images/iStockphoto
Freelancing is more lucrative than ever, with some gig workers raking in more than $100 an hour, new data shows.
But don't start frothing at the mouth just yet, cubicle warrior. That kind of dough still doesn't come easy.
Researchers at the online freelancing platform Upwork combed through the billings completed on their site in 2017, and gave Money a list of skills that commanded the highest rates. The highest-paid skills, which earn up to six times what the average freelancer makes, were also the most rare.
"The more specialized you are, the more premium you're going to command," says Rich Pearson, Upwork's Senior VP of Marketing. "These are pretty unique skills in the marketplace."
Technology skills dominate, with expertise in artificial intelligence, programming, and cloud computing making up 75% of the list.
"Network Analysis," which involves complex datasets and virtual systems, is the best-paid skill by a long shot — averaging a whopping $200 an hour, according to Upwork. "Computer vision," a component of AI development, averages $145 an hour. The third and fourth highest-paid skills, "Chef.io," a programming language, and "neural networks," a component of machine learning, average $140 an hour each.
Knowledge of spatial analysis, which involves designing programs for self-driving cars, nabs $110 an hour. And knowing how to program for Apple Watch can fetch you $110 an hour as well.
A few non-tech skills will also nab freelancers a hefty sum: Intellectual property law experts earn an average $120 an hour, and legal professionals in trade and privacy law make about $115 an hour. Freelancers who know how to write a catchy jingle, or do "ad lyrics writing," make an average of $100 an hour.
The data speaks to what many have long suspected — that freelancing isn't just a between-jobs crutch; it's an intrinsic part of our workforce. And as more employers inside and outside the tech industry look beyond their walls to fill skill gaps, it's a rare look at what they value most.
"There's a surge of new freelancers at the beginning of every year," Pearson says. "If I was a freelancer today, this is where I would focus my energy."
Here's the full list:
Top 20 Lucrative Skills for Freelancers
Network analysis ($200)

Computer vision ($145)

C

hef

.

io

($140)

Neural networks ($140)

Firmware engineering ($130)

Hardware prototyping ($130)

Cloud computing ($125)

Intellectual property law ($120)

Trade law ($115)

Privacy law ($115)

Spatial analysis ($110)

Apple Watch ($110)

NetSuite development ($110)

Acquisition strategy ($110)

Algorithm development ($100)

Software debugging ($100)

Digital signal processing ($100)

Ad lyrics writing ($100)

Natural language processing ($100)

Data processing ($100)